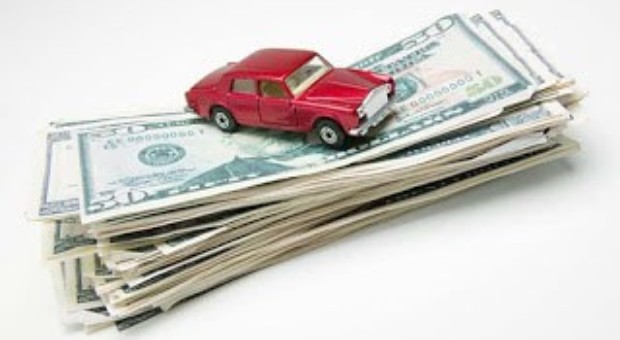 Insurance for Luxury Cars
How does insurance for a luxury car differ from regular car insurance? Here's what you need to know if a prestige vehicle is in your sights.
Every man wants a luxury car that's going to make him feel like a man – whether it's Mercedes, a BMW or a Ferrari, insurance for luxury cars is obviously more expensive than your standard car insurance and will vary depending on which provider you choose.
Here are the ins and outs that you'll need to be aware of if a prestige vehicle is in your sights.
Luxury Car Insurance
In Australia, insurance for your luxury car is undoubtedly going to cost more than typical car insurance, simply because your car costs more to fix or replace.
While your age, driving record and storage plan for your car will of course be taken into consideration (among the other standard criteria) the premiums for your insurance will more likely be based on the value of your car and the location you live in, since it is more likely to be stolen than say a beat-up Honda from 1993.
It's also no secret that luxury cars are expensive to repair. Should you get into an accident, your premiums will obviously be higher because the cost of repairing your vehicle is more expensive. 
Since your car will also pretty much be a high-speed "zoom machine," several insurance companies will not include accidents due to excessive speeds in your premiums, so you will need to check this out when buying. Also note that the faster your car goes, even if you do not drive at its full capacity, the higher your premiums will be.
As always, you'll need to shop around for the best deal and obtain a few car insurance quotes for your luxury vehicle before going ahead. If you're so rich that you don't even care, you can ask the dealership to organise insurance for you, but you'll still need to pay attention to what's included and what's not.
Luxury Car Tax
In Australia, if you are buying a vehicle that is over the current threshold of $57,466, you are buying a luxury car. If this is the case you are liable for the luxury car tax, which is charged at 33% of the net price of your car that is over the current threshold limit.
For example, if Joe buys a car for $90,000, he is only taxable on $32,534 of the total cost. Most luxury car dealerships will automatically include the luxury tax in the sale price of the car, however make sure you double check this when you buy.
Also bear in mind that if you are purchasing the car for business purposes, you will be able to claim back all or some of the GST in your annual tax return, but you won't be able to claim back the cost of the luxury tax. Sorry folks.
How do you get around this tax? 
Unfortunately, there is no way if you plan to buy a luxury car, however, there are some exceptions to the rule where you will not have to pay luxury tax, including: if you buy the car at a private sale, if it is an emergency or commercial vehicle, if it was sold by retail or imported into Australia before July 2000 or if it is has been modified to transport a disabled person in a wheelchair.
If you're still unsure whether your car qualifies for the luxury tax you will need to check with the tax office or with your accountant. Of course, if you want to avoid the tax completely but still purchase from a dealer, you can consider buying a luxury vehicle where the price is below the threshold.
Benefits of Luxury Car Insurance
Because you're paying so much, luxury car insurance does come with extra perks and can include things like guaranteed repairs with your choice of repairer, replacement vehicles (or cover for the cost of hiring one) if your car is damaged or stolen, higher no-claim bonuses, installed car phones, free "one-off" claims for replacements on things like windows or lights, travel expenses if your car is affected by damage or theft while you're away and claims on other contents inside the car if it is damaged or stolen.
Not all providers will offer benefits like this, so it's up to you to assess what's included in your quote.
(Visited 1 times, 1 visits today)