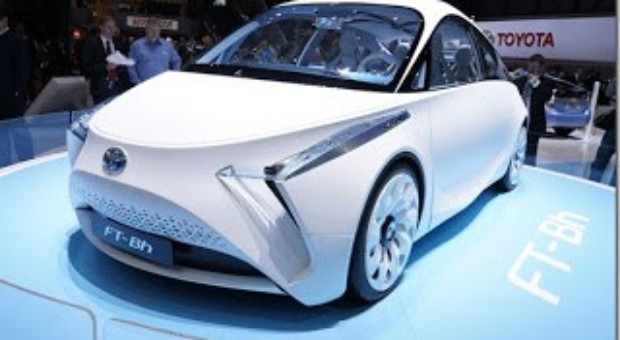 Concept Toyota FT-Bh
Being the market leader, Toyota continues to develop an environmental theme in the car.
New Concept Toyota FT-Bh with a hybrid drive. In developing this concept, engineers focused on five main "themes": light weight (less than expected to 800 kg), an aerodynamically perfect body shape, the effective actuator, control heat flow in the auto and high-performance recovery.
An additional challenge for designers was possible to use the available materials, which ultimately should reduce the price of the proposed production model.
That the current level of CO2 emissions for the five-seat model in the upper-class will be half less than the much more compact A-class Toyota Aygo. Less than 65 g / km.
According to experts, to a large extent this is due to the small mass, which, in turn, will use a low-power powerplant.
As published teasers Toyota FT-Bh, we can note the intensive use of LEDs in lighting engineering, is not devoid of drama effectively, and the original curved stern of the model with a body believed hatchback.
(Visited 1 times, 1 visits today)