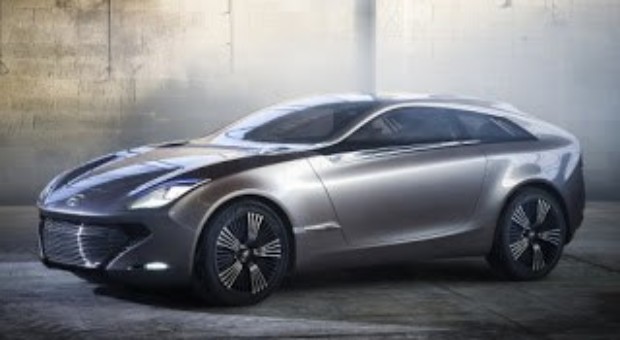 Hyundai : Concept Car i.oniq
Hyundai i.oniq world premiere on March 6, 2012 at the Geneva Motor show.
Measuring in at over 14 feet long, the Hyundai i-oniq concept is an electric sport hatchback with a range-extending gasoline engine.
An evolution of the company##Q##s signature design language, Fluidic Sculpture, the profile lines of the front fender run from front to back, emphasizing i-oniq##Q##s coupé appearance, while offering maximum visibility to occupants.
The roof is a unique design solution that ensures great space for rear passengers and contributes to the overall dynamic appearance. The car##Q##s doors open up to the side and make entering the car##Q##s front and rear seats simple.
Fittingly for a sporty hatchback, the instrument panel and center-console geometry are based around the driver. The rear cabin area has been designed as a "cozy lounge area" to ensure maximum occupant comfort, creating a positive contrast to the driver/sports-oriented front area
(Visited 4 times, 1 visits today)