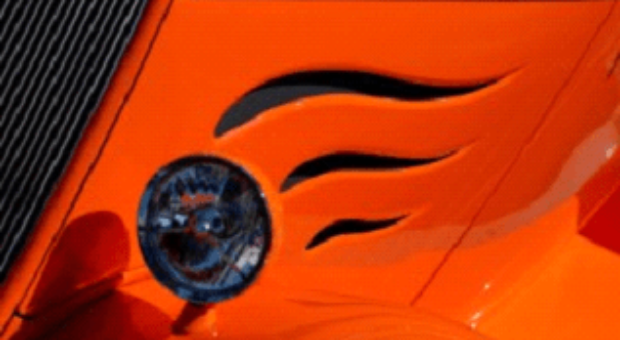 Pimp My Car
Is it a Good Idea to 'Pimp My Car?'
The now-defunct MTV hit show "Pimp My Ride" took broken down, busted up cars and gave them a hipster makeover.
These upgrades varied from the practical to the outright ridiculous and included such outlandish modifications as a pop-up trunk featuring a chocolate fondue fountain, a conversion van fitted with a baby grand piano and multiple television screen attached to the trunk, head rests, tail lights and just about anywhere else with a flat surface.
You might have watched those shows and thought about performing some pimp-my-ride-caliber modification on your own vehicle, but on a slightly more modest scale. Learn about the potential dangers of upgrading your car before you pull out the tool box or checking out a wheel hub assembly parts listing.
Maintenance
You've scoured the internet and ordered a variety of aftermarket parts for your vehicle.
You then spent hours meticulously installing the racing clutch, an upgraded engine control unit, stiffer sway bars and a racing transmission, only to notice your car is now making a strange noise. Unable to pinpoint the issue, you race to your tried-and-true mechanic.
He knows your cars ins-and-outs, but looks at you with bewilderment when you present him with this freshly modified ride.
Upgraded vehicles require upgraded service and if you plan on racing your vehicle as well, be prepared to constantly swap out the delicate parts. Aside from the initial huge investment, the cost to maintain these upgrades is not worth the money, especially if you're exhausted your resources on the original modifications.
Improper Installation
Many homegrown mechanics are installing aftermarket parts in their backyard garage. Replacing your headlights or slapping decals on the doors are acceptable DIY modifications, but don't get in over your head. One classic example of this is the low-rider craze.
You've decide to install tighter, shorter springs without doing your homework, and you're going to pay the price for your lack of research. "Bump Steer" occurs when you install shorter springs without upgrading the rest of the suspension.
Now each time you hit a bump, groove or pothole your car will steer itself in the asphalt imperfection's direction, unless of course you're white knuckling the steering wheel to keep the car straight. Imagine trying to keep your "Bump Steer" under control on a freeway off ramp?
Voided Warranty
Installing aftermarket parts creates an entirely separate set of problems if your vehicle is still under a manufacturer's warranty.
Fitting power chips to boost your engine's performance, modifying the cylinders or installing enlarged pistons are just a few of the upgrades that will immediately void your warranty. Your vehicle's manufacturer considers any mod that alters the car's performance transforms it from "we'll fix it" to "not our problem."
Dangerous Consequences
If you're still compelled to upgrade your vehicle, pay attention that you're playing it safe, especially if the modifications will actually make driving your car more dangerous.
Seemingly innocuous upgrades can have unexpected consequences. This includes improperly installing racing seats that don't perfectly bolt into your vehicle's existing mounting brackets. In the unwanted event of a collision, these poorly fitted seats can actually dislodge from the brackets, causing you to pay a potentially high price for the benefit of a cool-looking car.
Be Prepared for the Laughs
Remember what looks good on your car today might not tickle your fancy five years from now. For some reason the flame decals, ridiculous hood scoop and massive spoiler that you just had to install are compelling your friends, family members and coworkers to smirk, sneer and point when you drive by.
The modifications can also greatly reduce your car's resale value, especially if they're more cosmetic than functional.
Good luck trying to sell your chromed-out, two-tone 1992 Toyota Supra in a market that's moving away from "The Fast and the Furious" sensibility towards cars that feature more modest, low key stylistic and performance improvements.
There is a happy ending to this cautionary tale. Some upgrades and modifications are actually still considered cool and they won't cost you a small fortune to install.
For instance, if you have kids, consider mounting a DVD player in your car's backseat. Tinted windows always add mystique and are a relatively inexpensive way to add a little aftermarket flavor to your ride.
Even simply washing or waxing your car can make it feel brand new again.
This post was written and contributed by Edson Farnell. Edson writes about various automotive topics. Many of Edson's friends refer to him as the Auto Parts Geek.
Related External Links
(Visited 23 times, 1 visits today)