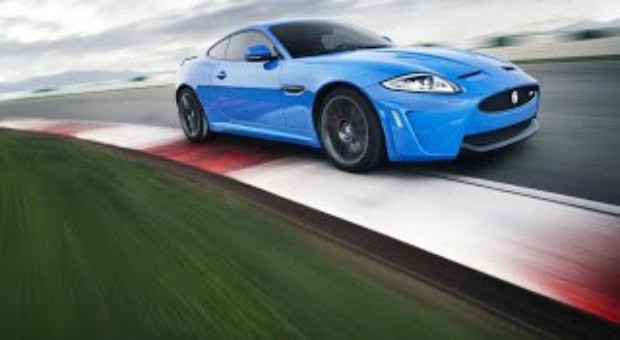 Jaguar XKR-S Convertible – The Nordic Drive Experiment
The Jaguar XKR-S Convertible is tested on challenging Ice Drives in Finland, January 2012.
580PS; 680Nm; 0-60mph in 4.2 seconds; top speed 186mph. These are just a few of the XKR-S convertible vital statistics. Powered by the most advanced version of Jaguar supercharged 5.0-litre V8 engine, it's the most potent drop-top Jaguar has ever built and was devised with the intent of providing its driver with as much roof-down reward on the track as it delivers on the road – a goal achieved with ease courtesy of its inherently rigid all-aluminium construction.
But when you've run out of challenging roads and tracks to conquer, where can the discerning XKR-S driver go next? How about sideways, very sideways, on a frozen lake in Hämeenlinna Finland?
Filmed in the expert hands of Jaguar test driver Minna Sillankorva, the combination of XKR-S convertible, ice-covered lake and blue skies could clearly only have one outcome: fast, frozen, fun. A compelling combination.
The 2012 Jaguar XKR-S convertible is the ragtop version of the most powerful convertible Jaguar has ever built, the supercharged XKR-S.
(Visited 18 times, 1 visits today)