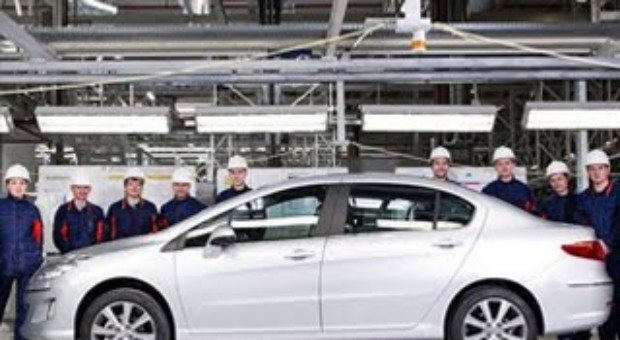 Peugeot 408: The first cars roll-off the Kaluga assembly line
On April 16th the first pre-series 408, designed especially for the Russian market, rolled-off the Peugeot Russia production line at their factory in Kaluga.
Peugeot 408 is a global project developed for the brand's three key markets in Russia, China and Latin America.
For each of these markets a profound adaptation to specific climate and road conditions was carried out, and the preferences of local customers were taken into account.
The team of engineers who worked on the 408 project conducted extensive testing on the vehicle, taking into consideration local driving conditions in Russia.
Peugeot 408, combines expressive appearance, excellent handling performance and a high level of safety, is a modern and practical representative of Peugeot's range of family sedans.
The 408's length of 4.703 m, a record for the segment, improves the amount of space and comfort for rear passengers due to a 2.71 m wheelbase, also offering increased boot capacity of 526 liters, while the large width of 1.815 m and the height of 1.505 m provide excellent lateral passive safety and industry leading interior space
This new generation vehicle, based on Peugeot's vast international experience and with deep consideration of specific Russian roads and climate, will be manufactured at the plant in Kaluga, delivering uncompromised quality and unprecedented satisfaction to its demanding customers.
Source: Peugeot
Related External Links
(Visited 26 times, 1 visits today)