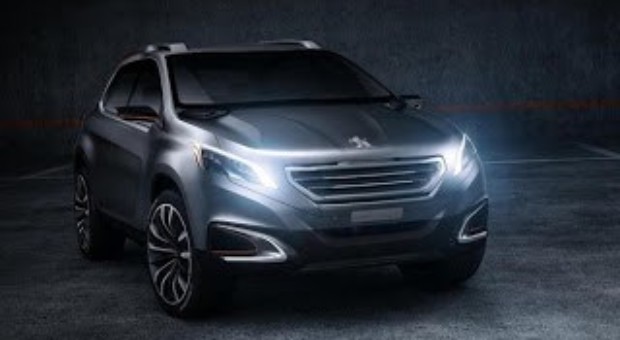 Peugeot
Urban Crossover
Peugeot Urban Crossover Concept
At that start of the decade, 30 cities in the world had populations of more than 10 million. By 2050, 5.3 billion inhabitants of the planet will live in mega-conurbations.
Peugeot, aware of changes in the world around it, led a reflection on a multi-role compact vehicle, equally at ease in the urban infrastructure, as on the open road.
Urban Crossover Concept will be presented in turn at the Beijing Motor Show in April and at the Paris International, in October, so as to illustrate the product of this reflection in a global perspective.
Elegant and cheeky, refined and charismatic, sporty and seductive, with Urban Crossover Concept, Peugeot offers a new vision of a compact Crossover that is modern and relaxed, dynamic and seductive.
From Sao Paulo to Shanghai, from London to Kuala Lumpur, from Cape Town to Moscow, the city lives, changes, grows. Humanity becomes more and more urban, at a rate not seen before. A new generation of city dwellers is being born.
For them, with them, the international teams from Style Peugeot in Paris, in Shanghai and in Sao Paulo have created a new type of vehicle: the Urban Crossover Concept.
Urban by its contained dimensions (with a length of 4m14 and a width of 1m74), adventurer by its athletic and sleek style, conferring on it an extraordinary and universal power of seduction.
Crossover, it is the vehicle which marries the elegance and refinement of a saloon, the cheekiness, the mischievousness of an SUV, with the multi-role capability and unusual spaciousness for this market segment.
Source: Peugeot
Related External Links
<b>Peugeot</b> to Release 2008 <b>Crossover</b> | Top Auto Reviews
<b>Peugeot</b> 2008 <b>Urban Crossover</b> | diseno-art.com
(Visited 2 times, 1 visits today)