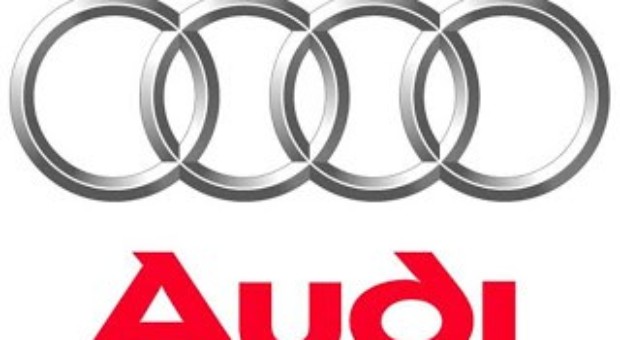 Audi
Audi Scores Highest Ranking in the 2012 Total Quality Awards™ by Strategic Vision
The Audi A8 is named the overall Best Model and topped the Luxury Car segment with scores that outpaced the industry standards in all areas, particularly environmental friendliness, seat comfort and interior quality.
The 2012 Audi A8 flagship sedan, known for its superior design and advancements in engineering, technology and performance, received the overall Best Model award.
Audi ranked as the top overall brand in the newly released 2012 Total Quality Index™ (TQI) study presented by Strategic Vision, scoring 918 out of a possible 1000 points. Additionally, among luxury brands priced $40,000 and above, Audi improved the most from 2011.
Individual accolades include the Audi A8 named as the overall Best Model and Luxury Car, and the A4 topping its category in the Near-Luxury Car segment.
With a score of 942 out of 1000 points, the A8 was the highest-performing model in the 2012 TQI study. Innovative technological amenities, such as the Audi connect™ system, which offers Google Earth™, Google™ Local Search, clear and efficient Google™ Voice Local Search, real-time weather, fuel prices, news and travel information as well as a Wi-Fi connection for up to eight devices, facilitated the Audi A8 to surpass its competition with high marks.
Audi is the only brand globally offering factory-installed wireless Internet, an advance now available in core models, such as the Audi A4, Audi A5 and Audi Q5.
For 2013, the A8 retains and refines several qualities that are heavily praised in the previous model year.
The 2013 Audi A8 model line expands from two to five models. The new 3.0 TFSI® supercharged V6 and new 4.0T twin-turbo V8 engines are faster and more fuel efficient than the outgoing 4.2 liter V8 engine.
The 3.0T V6 produces 333 hp and 325 lb-ft of torque and accelerates from 0-60 mph in 5.5 seconds. The Audi A8 4.0-liter TSFI bi-turbo V8 engine features an all-new powertrain that produces 420 hp and 444 lb-ft of toque and seamlessly goes from 0-60 mph in 4.7 seconds. All engines are paired with an eight-speed Tiptronic® automatic transmission with the confidence-inspiring Audi quattro® all-wheel drive system.
The Audi A4 also topped its category thanks to the progressive styling, customer perception and vehicle reliability.
The Audi A4, the only car in its class to offer quattro all-wheel drive, features the award-winning 2.0 TFSI engine with 211 horsepower and 258 lb-ft. of torque, combined with Audi valvelift system, variable valve timing and TFSI direct injection.
Design refinements give the A4 model-line athletic elegance, most noticeably with the available Audi xenon plus lighting with LED daytime running lights and tail lamps.
Available convenience technologies, such as Audi MMI® Navigation plus with Audi connect and Audi music interface, add pure enjoyment to the driving experience.
Entertainment is provided by an Audi six-channel stereo system with ten speakers, or an available Bang & Olufsen® 50-watt, 14-speaker sound system.
Source: Audi
Related External Links
High-security <b>Audi A8</b> L available in Middle East | <b>Audi</b> | AMEinfo.com
The Feds don't know what to make of <b>Audi's</b> new LED headlamps <b>…</b>
<b>Audi A8</b> L wins chauffeur award
(Visited 5 times, 1 visits today)