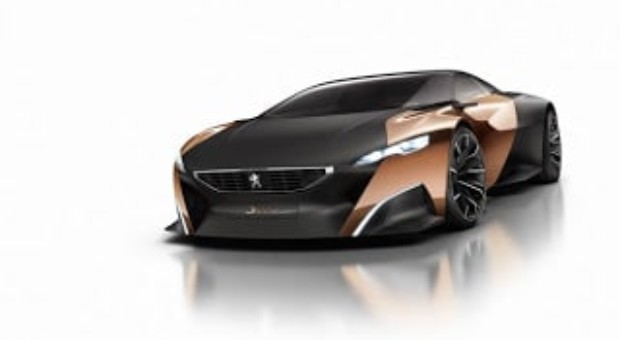 2012 Paris Motor Show – Peugeot Onyx – All-new Peugeot Onyx concept revealed as a hybrid sports-car
Peugeot Onyx
Peugeot has unveiled a sinister looking supercar concept that will be debuting this month at the 2012 Paris Auto Show.
The company may be having a heck of a hard time, but Peugeot still manages to ring the bell when it comes to concepts. Straight from the Vector M12 school of car design we have this, the Peugeot Onyx Concept, an all-wheel drive plug-in hybrid coupe we##Q##ll be seeing at the Paris Motor Show later this month.
Labeled the Onyx, the new concept builds on other performance-oriented show cars unveiled by the French automaker in the recent past, such as SR1 convertible and EX1 electric racer, and has been built to explore the use of new materials in vehicle production.
Peugeot says the Onyx was "sculpted using materials processed as little as possible." The result is a car that looks like it will cut you if you run your hands across it. It's a good thing the Onyx is just a concept, because Peugeot would have serious issues with Europe's pedestrian safety regulations
(Visited 2 times, 1 visits today)