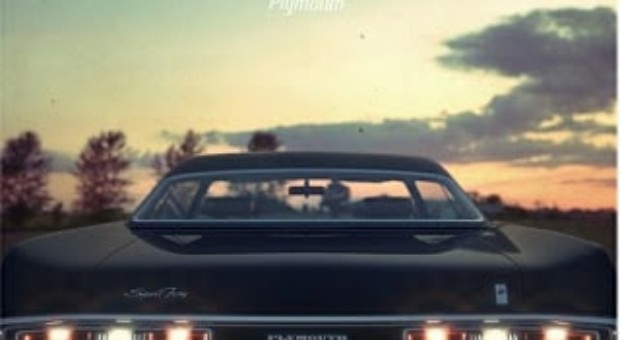 The 1970 Fury, the Last Muscle Car | Muscle Cars I've Shipped – Bigness For Bigness Sake: The 1970 Plymouth Fury, the Penultimate Muscle Car
What would you say if I told that back in 1970 an American automaker designed and built a car tough enough to drive to the gates of hell, through and back?
A car that was flawless, a car capped with chrome and "vinyl" leather and seats big enough to get lost in? A car that was built for speed, for people who were greedy for it?
A car that was, in fact, thought to be the fastest domestic assembly line produced vehicle of its time; that was, nevertheless both literally square and thought to be so square that many cops drove a supposedly special "interceptor" version. A car that, despite its tendency toward excessive speeds, felt like it weighed so much it couldn't help but exert its own gravitational pull?
A hunk of steel with a long series of dashboard lights that never flickered, with an automatic transmission you could use like a stick, with gears that seemed to sing something along the lines of "Smoke on the Water" as they pulsed and changed? Now, what if I told that car was the 1970 Plymouth Fury?
Yes, you read that correctly. I said it, and I'll stand by it. Nothing else quite says '70s muscle like the aircraft carrier-sized Fury body. The largest variant was almost 18 feet long with a wheelbase that measured a full ten feet and trunk that could hold 21.5 cubic feet worth of whatever the era's road warriors could think of to stuff into it.
Even the smallest standard engine(a mighty 318 V-8) was virtually and asteroid, and the largest (a big-block Super Commando 440 V-8 with a 6-barrel carburetor good for 390 horses) was so large, it was occasionally mistaken for a small moon or by astute observers … for a space station. The Fury was truly, indisputably, the pinnacle of high-performance automotive engineering, with a suspension, driveline, brakes and tires ideally suited to its strangely luxurious whole.
No one really know why, just as their competitors were abandoning the type because the market for them was shrinking, Plymouth introduced a muscle car as deliriously full-sized as the Fury. But they did and they were strangely proud of having done so.
No not "strange" as in they shouldn't have been but strange in how it was difficult to suss out exactly what all of their bragging meant. Their ad campaign for the Fury went something like: "Everybody offers a car. Only Plymouth offers a system, total concept in transportation that goes beyond eight pistons and a steering wheel." You see, the guys over at Plymouth had gotten it into their heads that anyone could build cars with big engines, so they offered a "System."
The System offered Fury drivers "amenities" ranging from racing team hosted supercar clinics where they could learn to tune and modify their Fury's for racing and high performance parts available not from specialty suppliers but from neighborhood Plymouth dealers, to slots in sanctioned racing events.
Plymouth's designers even thoughtful to give various Fury variants a few pop art touches. They shipped with reflective strobe stripes that wrapped themselves 'round the muscle car just below its beltline, and the Fury's understated hood humps came accent with stripes. Its standard hidden headlights were trimmed high like a predators eyes.
It was available in High Impact colors galore. And not just any high impact colors, we're talking Limelight, Violet, Vitamin C, Tor Red, Sassy Grass Green, Lemon Twist and even Moulin Rouge. What was not to love?
The Fury was literally advertised as "equipped to do battle" and in my humble opinion, it clearly was.
___________________________________________________________________________________
By Dirk Lester, a classic muscle car aficionado and from Montway Auto Transport, an award winning, five star rated, car shipper and vehicle mover based in Chicago, IL. They've worked hard to earn the trust-n-respect of vintage vehicle collectors, dealers and everyday muscle car enthusiasts alike by providing fast, safe and secure, door-to-door auto delivery services for more than 20,000 automobiles a year.
So whether you need your pitch black 1969 Dodge Charger RT 440 shipped from Texas to California, your cherry red 1969 Camaro ZL1 transported from Massachusetts to Illinois or your smoke green '71 Oldsmobile 442 moved from New York to Florida; Montway has you covered! Just visit them online at www.Montway.Com or call 888-666-8929 to speak to one of their muscle car shipping specialists today.
(Visited 43 times, 1 visits today)