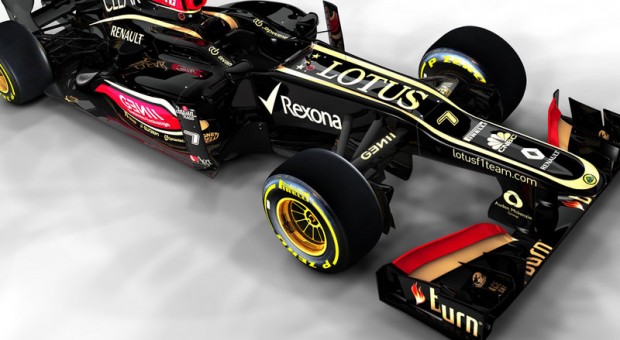 Lotus launch E21 – Lotus become first F1 team to launch a 2013 car, the E21 – and keep the ##Q##boxer##Q##s nose##Q##
The wraps have come off for the 2013 season after Lotus unveiled the E21 amid high hopes their new charger will drive them into F1##Q##s mainstream during the upcoming campaign.
Lotus have become the first team to unveil their 2013 car after the wraps came off the Renault-powered E21 in an online launch ceremony broadcast from the team's UK factory on Monday evening.
Lotus have also confirmed they will continue to persist with the ##Q##passive DRS##Q## device they pioneered last season but did not race due to its unreliability.
Contrary to pre-launch expectation, the car still bore the type of ##Q##boxer##Q##s nose##Q## design that became a regular, and largely-unloved, feature of the 2012 season, with the team eschewing the option of bolting on a ##Q##modesty panel##Q## that the FIA have decreed can be used to improve the sport##Q##s aesthetics
With the E21, Lotus will continue to develop the passive double-DRS system that they tested but never raced in 2012.
And, in the car's launch form at least, the team have elected to retain a stepped nose – foregoing the 'vanity panel' permitted in the 2013 regulations – in order to save weight.
Aerodynamics were the strength of last year##Q##s car and the rear of the new E21, and around the exhaust area, looks particularly svelte with Allison##Q##s design team appearing to have taken further steps in optimising the Coanda effect that came to widespread prominence last season.
Lotus also confirmed that they had signed reigning GP2 Champion Davide Valsecchi to the role of third driver for 2013, with Belgian Jerome D##Q##Ambrosio continuing as the team##Q##s reserve.
Source: F1 and Sky Sport TV
(Visited 5 times, 1 visits today)