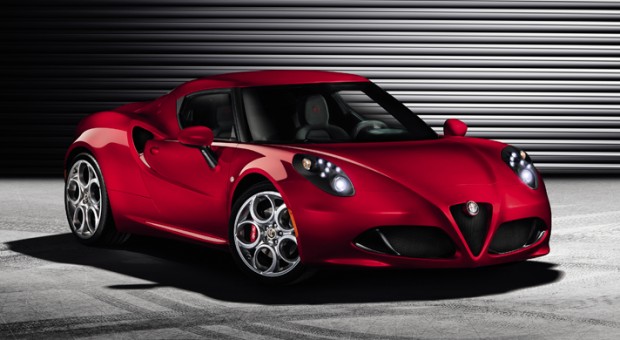 The production version of the Alfa Romeo 4C will make its debut at next month's Geneva motor show, two years after the concept appeared.
Largely unchanged from the prototype, the 4C retains its mid-engined layout, short and wide proportions (less than 4,000mm long, 2,000mm wide, 1,180mm high and a 2,400mm wheelbase) and broadly similar surfacing. The changes appear to be more focused around production details.
Gone are the fared-in lamps, replaced by projector units mounted in a carbon surround. The delicate wing mirrors with their supports integrated into the doors have made way for more conventional items mounted unusually low on the door surface. The roof surface has been cleaned up, removing the awkward surface above the B-pillar, while the rear has also received more conventional lamp units.
We'll be interested to see how the design – completed in Alfa Romeo Style Centre – hangs together, given the slightly awkward nature of the concept version.
No interior images have been released, however the car's carbon fiber construction is said to be most evident in its cabin.
Related External Links
(Visited 5 times, 1 visits today)