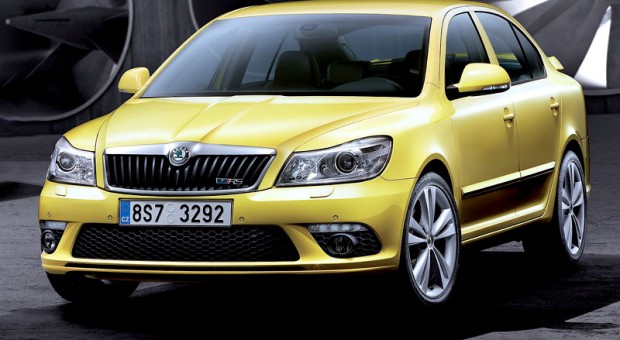 Skoda will present the world premiere of the all new Octavia RS at the 2013 Goodwood Festival of Speed, 11-14 July 2013.
​Based on the new generation Octavia that is being launched across Europe since early 2013, the new RS will be longer, wider and lighter than its predecessor and will be the fastest road-going Skoda Octavia yet.
In keeping with Skoda's tradition, the new Octavia RS will offer motorsport feel, great design, intelligent engineering and outstanding value for money.
"The Skoda Octavia is the heart of our brand, and the RS is the highlight of the model line. The new Octavia RS is a link with our brand's great motorsports tradition. This car rounds off the Octavia family at the top in terms of sportiness and offers pure emotion. It is our fastest and most powerful Octavia, and we will of course be presenting it true to its style.
The Festival of Speed with its fascinating racing machines and its automobile- and motorsport-enthusiastic visitors is the ideal stage for the world premiere of the Octavia RS," says Winfried Vahland, CEO of Skoda AUTO.
At Goodwood in southern England, the Octavia RS will be presented to the public from Thursday July 11th as part of the "Festival of Speed Moving Motorshow." The Skoda Octavia RS will be the star of the show in the Skoda Pavilion and will also feature in the festival's "Hillclimb" demonstration.
The Goodwood Festival of Speed is a summer motorsporting event which has been held on the grounds of Goodwood House in Goodwood, Chichester, in West Sussex, England, since 1993.
The event's host is motorsport aficionado Charles Gordon-Lennox, Earl of March and Kinrara. It is the largest of its kind worldwide and attracts up to 200,000 motorsport enthusiasts each year.
Source Skoda.
(Visited 50 times, 1 visits today)