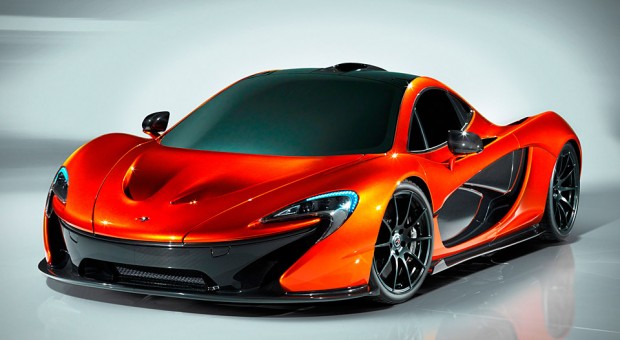 McLaren has revealed the first interior images of the production-ready P1 ahead of its debut in Geneva next month.
The interior was hidden with heavily tinted windows in Paris, but these pictures show a sparse cabin with a considerable amount of carbon fiber on display. The woven wonder stuff is used for the dashboard, floor, pillars, doors and rockers while a single piece is shaped for the center stack. The IP is topped with a series of floating suede-trimmed panels, while the guage pack is an all-digital affair. The press pack is full of tedious ##Q##jet fighter-inspired##Q## references, but it certainly appears to be a focused environment.
The exterior seems unchanged from the concept with bodywork appearing over the underlying carbon structure that appears around the nose, rear and door panel. The front also retains the motif of McLaren##Q##s 'tick##Q## logo through the DRG. The rear is still dominated by black outlets and diffusers, bordered by a thin row of LED lamps.
Related External Links
(Visited 2 times, 1 visits today)