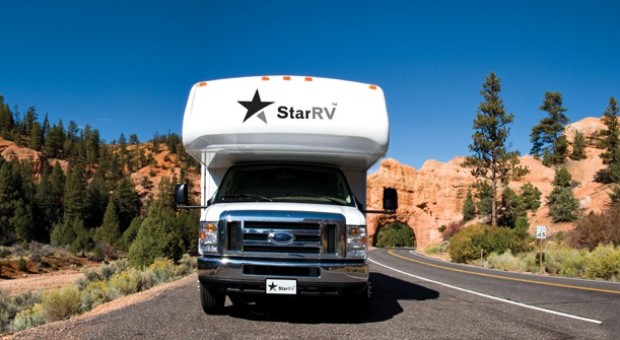 When it comes to traveling, a great option for travelers is an RV. A recreational vehicle is a smart way to travel as they provide a means for transportation as well as a home base. An RV is a great way to travel as well as a means of rest and relaxation.
A JustRVs purchase can be expensive but it can also be an investment. It is very wise for new RV owners to travel affordably in the beginning so that the cost of the RV does not affect traveling abilities. Below are a few tips to traveling on a small budget!
Research
First, the best way to save money when traveling in an RV is to do your research. Determine where you want to go and figure out how long it will take you to get there. You need to find the best route so you will use less gas on your travels. Gas is a major expense with American motorhomes so finding the quickest route can save you time as well as money!
Also research your destination, determine how else you can save money, such as discount restaurants, low price campgrounds, etc.
Plan Carefully
It is very important that you plan carefully to have an affordable trip. Determine how much money you will need for your trip and stick to it. Make a strict budget and keep out unnecessary items such as expensive dinners, high priced attractions and the like. Settle for easy and uncomplicated meals in your RV so you can pay a little for groceries and save money by not having to go out to eat!
Book Low Rate Campgrounds
Another option for travels is to locate low rate campgrounds. There are many campgrounds that allow for $10 or less a night. It is more affordable to stay at these locations than a more luxurious option. This way, you still have the hookups you need to have a functional motor home but you are not paying a high price to stay on site.
You can research different options by checking online for various campgrounds in the area in which you wish to stay! Many times, larger cities have camping parks which allow you to simply park your camper for a low rate. Check on these types of sites as well!
Travel Advice
You can also choose to seek out travel advice from seasoned RV travelers. If you know someone who has traveled to the same area or someone who owns an RV, ask them how they save money. You would be surprised at the tips you can learn, many that you would have never thought of!
Simply ask your friends how you can save money when you travel! Who knows, your friends may even want to travel with you and then expenses could be split, saving you even more money!
No matter where you want to go, a little research will help you go on your trip in the most affordable way.
Take the time to research your options and you will have a successful trip on a budget!
(Visited 3 times, 1 visits today)