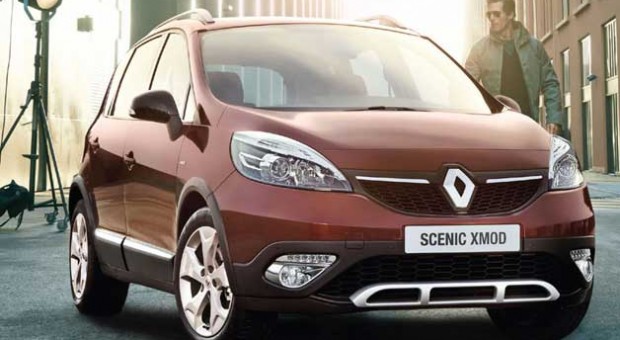 Renault Scénic Xmod marks the final step in the renewal process of the brand's compact MPV range after New Renault Scénic and New Renault Grand Scénic went on sale in March.
Renault Scénic Xmod can be specified in a choice of three equipment levels, namely ZEN, BUSINESS and BOSE.
While remaining true to the genes of the model that has stood out as the European MPV benchmark since 1996, Scénic Xmod delivers its own distinctive style and a range of journey-enhancing features, including Crossover design cues combined with Renault's new styling identity, the new Energy TCe 130 petrol engine and much more.
The ZEN version includes automatic climate control, cruise control with speed limiter and automatic windscreen-wiper and head light activation as standard equipment. The look of Scénic Xmod ZEN is also enhanced by the addition of longitudinal roof bars, 17-inch alloy wheels and extra-tinted rear glass.
Standard equipment for the high-end BOSE version includes Bose audio and Carminat TomTom Live, as well as hands-free entry and starting.
The availability of the new Energy TCe 130 petrol engine means the Scénic Xmod line-up boasts all four Energy powerplants, complete with Stop&Start, as well as the dCi 110 diesel engine mated to EDC transmission
Prices in Europe for Renault Scénic Xmod, which was unveiled at the recent Geneva Motor Show, start from €25,000.
Renault Scénic Xmod: prices and versions | Renault.
(Visited 4 times, 1 visits today)