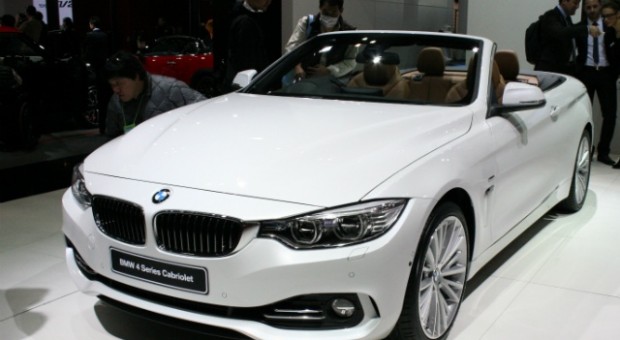 The new BMW 4 Series Convertible (Luxury Line)
BMW is gearing up for a remarkable world premiere and the US debut of two exciting new vehicles on the West Coast. At the LA Auto Show 2013, the BMW 4 Series Convertible is being unveiled on the world stage to reveal an extraordinary combination of dynamic performance, aesthetic appeal and the thrill of the open-air driving experience.
And just a few weeks following their international launch at the IAA in Frankfurt, the BMW i3 and the BMW i8 are making their US debut in California's megacity of renown. With its first fully electric-powered automobile produced in series, and the most advanced sports car in the world today, the BMW Group is demonstrating its vision of the future, universality and the wide-ranging possibilities offered by the BMW i brand.
BMW 4 Series Convertible: Open-top driving pleasure redefined.
The world premiere of the BMW 4 Series Convertible marks the beginning of a new era of open-air driving pleasure. Thanks to its specific design vocabulary, the open-top four-seater stands out significantly from mid-range models of the BMW 3 Series. Unique aesthetics and the noticeable increase in size compared to the predecessor model give the BMW 4 Series Convertible an expressive presence.
The three-part, folding hardtop guarantees the highest degree of everyday suitability all year round. When closed, it offers enhanced acoustic comfort and opens in less than 20 seconds at the push of a button. At market launch, there will be a choice of a straight six-cylinder petrol engine, a four-cylinder petrol engine and a four-cylinder diesel power unit with an output ranging from 135 kW/184 hp to 225 kW/306 hp.
---
Source, please read more.
(Visited 128 times, 1 visits today)