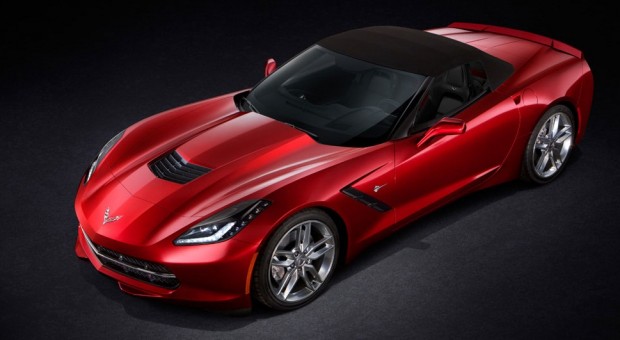 Chevrolet to Introduce 2015 Corvette Z06
Chevrolet is now one of the world's largest car brands, doing business in more than 140 countries and selling more than 4.5 million cars and trucks a year.
Chevrolet will introduce the 2015 Corvette Z06 next month at the North American International Auto Show in Detroit.
It will be the most track-capable Corvette ever, designed to deliver supercar levels of performance through unique powertrain, chassis and aerodynamic features.
The Corvette Z06 will complete Chevrolet's performance car lineup, which will also see the addition of the Corvette Stingray Convertible, Camaro Z/28 and SS sedan.
For the first 11 months of 2013, Chevrolet has accounted for about 25 percent of all performance car sales in the U.S. as Corvette and Camaro continue to lead their respective segments.
Corvette outsold its closest competitor, the Porsche 911, for the first 11 months of 2013. This is all the more remarkable given Corvette production was halted for six months as the Bowling Green, Ky., assembly plant prepared to build the 2014 Corvette Stingray. In November, Corvette sales jumped 229 percent year-over-year, as demand for the new Stingray continues to outstrip supply.
Camaro also outsold its closest competitor, the Ford Mustang, for the first 11 months of 2013. Camaro enters December with a 4,093-unit lead in total sales. More importantly, Camaro has an estimated 10,000-unit lead in retail sales. If that lead continues through the end of the year, 2013 will be the fourth consecutive year Camaro has been the best-selling sports car in the U.S.
First full year of sales of the 2014 Corvette Stingray Convertible: The Stingray Convertible, which goes on sale this month, shares identical chassis tuning and performance technologies with the coupe, with structural changes limited to accommodations for the folding top and repositioned safety belt mounts. As such, the Stingray Convertible requires no sacrifices for a drop-top driving experience, offering up to 460 horsepower /465 lb-ft with the available performance exhaust system; capable of more than 1 g in cornering; and sprinting from 0-60 in under 4 seconds.
Debut of the 2015 Corvette Z06: The all-new Corvette Z06 will make its public debut at the 2014 North American International Auto Show in Detroit in January. Production is expected to begin in late 2014.
---
Source, please read more.
(Visited 4 times, 1 visits today)