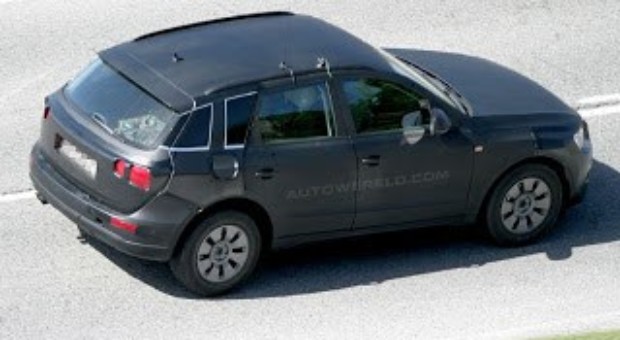 It's been more than 10 years since the Land Rover Freelander came to dominate the British market for mid-sized SUVs — 10 years for Audi to design, engineer and develop an ideal soft-roader of its own. In theory, such a car should be nothing less than brilliant.
The trouble is, the German car manufacturer has become impossible to second-guess of late. The R8 supercar should have been terrible because Audi had shown time and again it did not understand how to make a truly involving driver's car. It was brilliant. On the other hand, the new A4 should have played to all Audi's strengths and knocked the BMW 3-series for six. In the event, it turned out to be disappointing. And, most recently, the A3 Cabriolet, a compromised conversion of an already ancient design, was always going to be awful until it turned out to be really rather good.
So what would I have guessed about this new Q5? I'd have known that the class in which it competes is the single most underachieving category of all, and even the very best, the Land Rover Freelander 2 and Ford Kuga, are no more than okay. I'd have known too that the only SUV Audi has made to date, the hulking great Q7, is definitely a car I'd avoid. Finally, I'd have known that the Q5 used the same platform as the mediocre A4 and, being heavier, taller and inevitably more cumbersome, shouldn't handle nearly as well. Before writing a review, therefore, I'd have sharpened my pen in preparation for some acerbic commentary with confidence. And yet, contrary to every expectation, the Q5 is the car this wholly unremarkable class has been waiting for.
Prices start at £29,950 for the 2.0 litre turbo diesel model, which will not only outsell all other models combined but also deserves to: there's a 2 litre petrol, which makes you work too hard and pay too much at the pumps for its extra performance, and a 3 litre diesel, worth avoiding for its horrid steering alone.
By contrast, the basic diesel offers an outstanding blend of pace and economy, coupled with driving dynamics that place it at the top of the class. Its 0-62mph time of 9.5sec isn't going to win it any drag races, but when you consider that the equivalent Freelander takes 11.7sec, it's clear this is a useful level of performance for a car such as this. More useful too is the promise of 42.1mpg and impressively low CO2 emissions (175g/km), which is likely to make it the darling of those running SUVs as company cars.
Perhaps most surprising of all, particularly given its unprepossessing A4 underpinnings, is that the Q5 is mildly engaging to drive on a decent road, words you rarely hear about cars in this category. It steers precisely and doesn't lurch over brows or want to fall over if you aim it at a quick corner: it responds as you might expect a normal car to.
It's pretty normal inside too, as you'd expect of any Audi. The quality of the interior is impressive, its layout logical and its operation entirely straightforward. It's not sumptuously spacious, but there's more than enough room in the back and boot to service the needs of a typical family of four and the labrador.
There is, however, a level of damnation intended in all this faint praise. For the Q5's abilities are only impressive relative to those of the bores that populate the SUV scene. The elephant in the room is the fact that you could still save yourself a packet in the showroom and at the fuel pump by buying any one of a number of conventional small estates that would do the job better. You could, for instance, buy a BMW 320d SE Touring, which hits 62mph in 8.1sec rather than 9.5sec, does 57.6mpg compared with 42.1mpg, emits just 131g/km of CO2 instead of 175 and has a top speed of 142mph, not 126mph. And the BMW is so much better to drive that any further comparison is meaningless.
While people continue to care more about status, however, and are prepared to pay through the nose for the privilege of sitting above the riffraff, we must compare like with like, and if we do that with the Q5, it enters its class at the very top. A BMW X3 is too ugly and flawed (the ride is harsh, the interior poorly laid out and the build quality not up to BMW's usual standard), the more characterful Freelander too slow, and as for Ford's impressive new Kuga, it desperately needs a more powerful diesel. When it gets one later this year, the Q5 may have a convincing opponent to deal with; for now, however, it's out on its own.
The only proviso is off-road performance. I didn't have the opportunity to test the Q5 thoroughly in this environment, though I look forward to doing so. The chances are that without the Freelander's chassis and terrain response system, which allows you to adapt power and suspension settings to suit tarmac, snow, mud or sand, the Q5 would struggle to match its Land Rover rival. But in these straitened times, prospective owners will ask themselves the question: exactly how far off road am I really likely to take this car? The truth, as we know, is likely to be no further than a friendly farmer's field at the next wedding or village fete.
(Visited 148 times, 1 visits today)