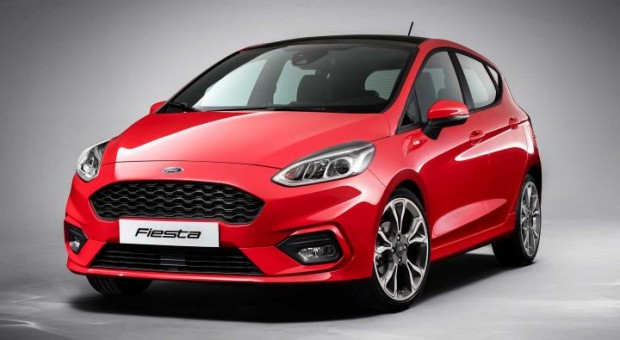 Winter is almost over, and you're thinking about a new car to welcome in the spring. Look no further than the new Ford Fiesta. The Fiesta has been Britain's best-selling new car for the last seven years. There's no reason to believe that this will not continue this year. The Fiesta should be everything we've seen in previous models, and more.
The biggest allure of the Fiesta is by far its value. With a starting price in the region of £16,000, you might expect a car not to give you very much more than two seats, four wheels and a roof over your head. But Fiesta owners know that their car of choice is more than a basic form of transportation.
The new model is all about technology. In fact, Ford has gone out of its way to promote the tech you'll find in this incredible package. It starts with the doors. You don't need a key, thanks to an advanced keyless entry system that will be a game-changer next time you approach with your hands full.
The tech offerings continue with a keyless starter that can recognise the presence of your key fob – even if it's still in your pocket. Just press the power button and hear the engine come to life.
Ford has really upped the game on technology with its new state-of-the-art sound system, Bluetooth connectivity, the latest and greatest in rearview cameras, parking sensors, and a whole lot more. Just a couple of weeks behind the wheel of a New Fiesta will have you wondering how you got by without all the technology.
Despite its unbelievable fuel economy and its design as a compact, the Fiesta doesn't sacrifice under-the-bonnet performance. In the petrol arena, Ford's 1.0 L, 3-cylinder EcoBoost engine uses 21% less fuel without sacrificing any of the power you'd get from an older 1.6 L engine. In other words, the Fiesta has the 'get up and go' you're after.
In the diesel arena, there are two choices. Ford is offering a 1.6 TDCI engine with a fuel efficiency of more than 85 miles per gallon, and an alternative 1.5 TDCI motor capable of achieving more than 76 miles per gallon. With both motors, you can choose the PowerShift automatic gearbox or a five-speed manual transmission.
Save even more fuel with Ford's Auto-Start-Stop technology. When you choose this extra feature, your car will automatically shut itself off while you're at a traffic light or waiting in a traffic jam. But don't worry, the car will still supply electricity to the necessary components. You won't miss a beat of your favourite song while waiting at a light. When you're ready to move again, pressing the accelerator restarts the engine, and off you go.
With everything built into the latest edition of the Fiesta, it should be easy to see why so many people buy this car. Simply put, the Fiesta is a best-seller for a reason. No, it is a best-seller for a lot of reasons. From performance to value to styling, Ford has built a car capable of meeting the needs of modern drivers. Those drivers are proving it by buying hundreds of thousands of Fiestas every year.
Ford has done a masterful job of making sure the Fiesta remains relevant. The model is no exception. Plenty of buyers will be out in force from April to get their hands on the latest edition of the best-selling car in Britain. Will you be among them?
(Visited 208 times, 1 visits today)