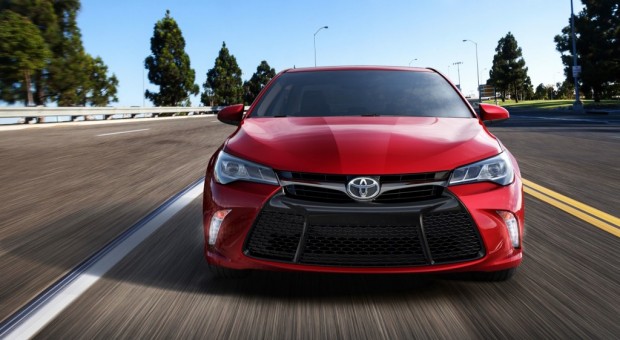 In the highly competitive midsize sedan segment, two stalwarts stand out as perennial contenders: the Toyota Camry and the Honda Accord. As these automotive titans continue to evolve with each new generation, the question remains: which one offers the superior blend of style, performance, and value? Let's delve into a comprehensive comparison to find out.
Design and Styling
Toyota Camry: The Toyota Camry showcases a bold and aggressive design with its sharp lines and distinctive front grille. Its latest generation has received a sportier facelift, and it exudes an air of modernity.
Honda Accord: The Honda Accord boasts a sleek and sophisticated exterior. Its coupe-like profile and subtle yet elegant design details give it a more upscale appearance.
Performance and Engine Options
Toyota Camry: The Camry offers a choice of engines, including a fuel-efficient four-cylinder, a robust V6, and a hybrid option. Its sporty TRD model caters to enthusiasts seeking a more thrilling ride.
Honda Accord: The Accord's powertrain lineup includes efficient four-cylinder and powerful V6 engines. It also offers a hybrid variant for those focused on fuel economy.
Interior Comfort and Technology
Toyota Camry: Inside, the Camry offers a comfortable and spacious cabin with supportive seats. It features the latest Toyota Safety Sense suite, a user-friendly infotainment system, and a range of standard and available features.
Honda Accord: The Accord's interior is known for its high-quality materials and comfortable seating. It features Honda Sensing, an advanced suite of safety technologies, and a user-friendly touchscreen infotainment system.
Ride and Handling
Toyota Camry: The Camry provides a comfortable and composed ride with balanced handling, making it an excellent choice for daily commuting and long highway drives.
Honda Accord: The Accord offers a well-rounded driving experience with a comfortable ride and precise steering, delivering a blend of agility and comfort.
Safety Features
Toyota Camry: Safety is paramount in the Camry, with a comprehensive set of safety features, including adaptive cruise control and lane-keeping assist.
Honda Accord: The Accord is also equipped with advanced safety technologies, such as collision mitigation braking and road departure mitigation.
Pricing and Trims
Toyota Camry: The Camry offers a variety of trims, catering to different budgets and preferences. Its competitive pricing and low ownership costs make it an attractive option.
Honda Accord: The Accord, too, offers a range of trims to suit various needs. Its pricing aligns well with the value it delivers.
Fuel Efficiency
Toyota Camry: The Camry is known for its fuel-efficient engines, particularly the hybrid variant, which offers excellent gas mileage.
Honda Accord: The Accord's hybrid version is also highly efficient, making it a top choice for eco-conscious consumers.
Conclusion
Both the Toyota Camry and Honda Accord have been stalwarts in the midsize sedan segment for decades, and it's easy to see why. The Camry impresses with its bold design, extensive safety features, and variety of engine choices, while the Accord offers a more upscale design, comfortable interior, and advanced safety technologies.
In this battle of the titans, the winner ultimately depends on individual priorities. Whether you prioritize fuel efficiency, safety, technology, or design, these two legendary models have something to offer for every discerning driver. It's a testament to their enduring popularity and their continued commitment to delivering excellence in the midsize sedan category
(Visited 8 times, 1 visits today)