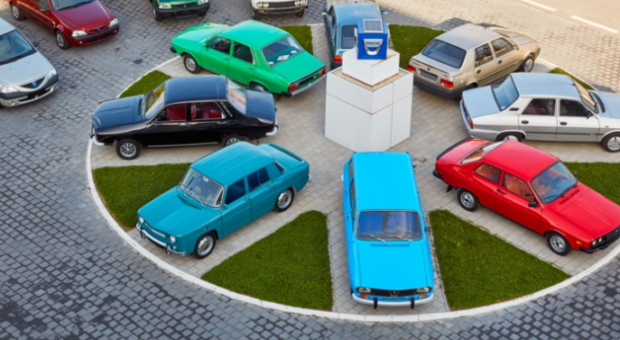 In Romania, neither Volkswagen nor the Beetle have become household names. The Romanian 'people's car' is the Dacia 1300! It was that very car that put the nation on the road during the 1970s and 1980s. Mihai, who works as a Renault Technologies architect at the Titu Technical Centre, has many childhood memories tied to the model. Proud of having restored his father's Dacia 1310, he has since become a devoted fan. He takes us on a trip around his darling car, and the history behind it.
An emotional heritage
An iconic model in Romania for over three decades, the Dacia 1300 left its mark on the nation's memory. A car for all families, taxis on every street corner throughout the country's cities, and more: these are the fond memories that many Romanians still cherish of the iconic model. As Mihai puts it, "The Dacia 1300 is a robust, simple, and comfortable car; qualities that are true to the Dacia DNA."
Romanian customers and the local economy were quick to adopt the model. People hurrying to buy what was not only the most modern car in Eastern Europe in the 1970's, but also the cheapest, selling for what would cost €3,200 today.
A family heritage
Mihai owns a 1.3 L Dacia 1310 TLX petrol that his father bought in 1992. Known as the Dacia 1300 for the initial run made between 1969 and 1979 – an identical copy of the French Renault 12 – it was then called the Dacia 1310 up until 2004. Our trusted fan points out that "the two main differences between the 1300 and the 1310 are the new design on the front end with four lamps and black centre grille, as well as the rear optics."
In the mid-1980s, Dacia cars were made using 98 % locally sourced parts, which made it easy to repair and restore older models with original parts. That is precisely how Mihai was able to restore his Dacia 1310 TLX back to its original condition with the support of the local network of fellow Dacia afficionados: "As time passes, there are more and more Dacia fans in Romania. And there are more Romanians discovering the model every year."
The extent of the Dacia 1300's influence was not contained within Romanian borders, however, as it was widely exported to other countries in Eastern Europe, Africa, the Middle East, and Latin America.
(Visited 16 times, 1 visits today)