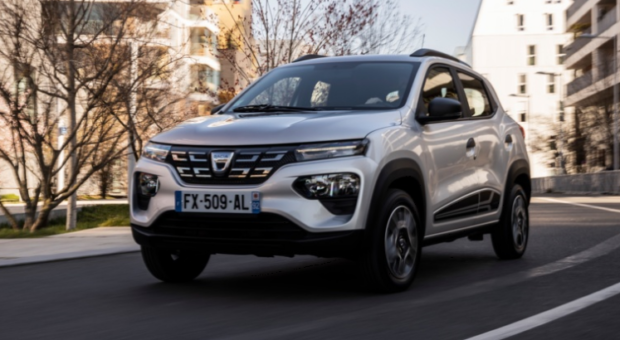 In the ever-evolving landscape of automotive innovation, the road ahead holds promise and excitement. This article delves into the forefront of technological advancements, exploring additional trends that are steering the automotive industry toward a future defined by smart, sustainable, and interconnected mobility.
1. Augmented Reality in Automotive: A Window to Enhanced Driving
Heads-Up Displays (HUD):
Augmented Reality (AR) is making its way into vehicles through Heads-Up Displays, transforming windshields into information-rich interfaces. HUDs overlay real-time data, such as navigation directions and safety alerts, onto the driver's line of sight. This not only enhances driving convenience but also contributes to safer navigation by minimizing distractions.
AR Maintenance Assistance:
Beyond the driving experience, AR is playing a role in vehicle maintenance. Augmented reality apps can guide users through DIY repairs or provide technicians with detailed information about a vehicle's internals during servicing. This innovative application of AR is streamlining maintenance processes and empowering vehicle owners with greater control.
2. 5G Connectivity: Unleashing the Power of Hyper-Connectivity
Vehicular Communication Networks:
The rollout of 5G connectivity is transforming cars into nodes within a vast communication network. Vehicles equipped with 5G can communicate with each other and with roadside infrastructure in real time. This interconnectedness enhances safety by enabling features like cooperative adaptive cruise control and instant information sharing about road conditions.
Immersive In-Car Entertainment:
5G's high-speed, low-latency capabilities are revolutionizing in-car entertainment. From streaming high-definition content to immersive augmented reality experiences for passengers, 5G is turning vehicles into entertainment hubs on wheels. The seamless connectivity allows for uninterrupted streaming and a plethora of interactive possibilities.
3. Personalized Biometric Integration: Tailoring the Driving Experience
Facial Recognition and Driver Profiles:
Biometric technology is entering the automotive realm, offering personalized driving experiences. Facial recognition systems can identify drivers and automatically adjust settings, such as seat position, mirrors, and climate control, based on individual preferences. This level of customization enhances comfort and convenience for each driver.
Health Monitoring for Safety:
Innovations in biometrics extend to health monitoring within vehicles. Smart seats equipped with biometric sensors can track a driver's vital signs, detecting signs of fatigue or stress. In response, the vehicle can initiate safety measures, such as suggesting a break or adjusting driving assistance features to ensure a safer journey.
4. Quantum Computing: Revolutionizing Vehicle Design and Simulation
Optimizing Vehicle Design:
Quantum computing is transcending traditional computational limits, offering automakers unprecedented capabilities in vehicle design and optimization. Quantum algorithms can simulate and analyze complex materials and aerodynamics, leading to the development of lighter, more efficient vehicles with enhanced safety features.
Traffic Flow Optimization:
In the realm of smart cities, quantum computing holds the potential to revolutionize traffic management. Quantum algorithms can analyze vast amounts of data to optimize traffic flow, reduce congestion, and enhance overall transportation efficiency. This not only benefits individual drivers but contributes to a more sustainable and connected urban mobility ecosystem.
Conclusion:
As we journey further into the future of automotive innovation, these additional trends paint a vivid picture of a dynamic and interconnected driving experience. From the integration of augmented reality to the transformative power of 5G connectivity, personalized biometric enhancements, and the revolutionary impact of quantum computing, the automotive industry stands at the precipice of a new era.
The road ahead is not just about reaching destinations; it's a path paved with innovation, where each advancement brings us closer to a smarter, safer, and more sustainable automotive reality. As we drive toward tomorrow, the horizon is not a limit but a canvas upon which the evolving automotive world continues to paint its awe-inspiring vision of the future
(Visited 31 times, 1 visits today)