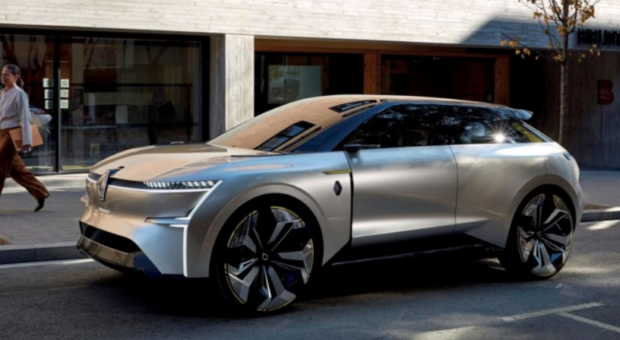 New research has revealed that the UK's production rate of electric vehicles (EVs) is drastically falling behind the rest of Europe.
Taylor Studwelding, the producer of accessories used in automobile production, have explored how the UK's EV production rate compares to the rest of Europe.
By 2030, just 25% of cars produced in the UK will be BEVs – despite the UK's pledge to ban new petrol and diesel vehicle sales by 2030 – and the UK will be manufacturing just 4% of Europe's EVs.
In comparison, Germany's output of cars is predicted to rise from 4.5 million cars yearly to 5.1 million by 2030, with half being battery electric vehicles (BEVs). BEVs are also expected to account for 86% of the overall car production in Belgium.
Andy Gillings, Sales Area Manager at Taylor Studwelding, said: "Although the UK's production of EVs appears to have steadily increased in recent years, it hasn't escalated at the same rate as other countries which are now dominating the industry.
According to The Society of Motor Manufacturers and Traders (SMMTUK), UK car factories have produced 137,031 alternatively fuelled cars since January this year. Although this was a 60% rise from 2020, 33,000 electric cars were registered last month, making up a quarter of this figure.
Andy continued: "The demand for EVs from consumers will continue to rise, especially as we near the impending deadlines, so the UK needs solid preparation to support the transition from petrol cars.
"To meet the increasing demand for electric vehicles in the UK, we will likely be reliant on European car production."
For the UK to catch up with the EV production rate of other countries, more production plants are needed. There are currently 30 automobile assembly and production plants in the UK, out of 290 in Europe, in which Germany tops the list with 41 plants.
Andy added: "There have been recent investments into the UK's EV transition, which is encouraging, but it may not be enough to compete with the leading EV producing countries in Europe."Further investments into British EV production plants will keep the UK car industry viable, save jobs, and enable us to meet the upcoming deadlines."
In November 2020, the Government announced a £20 million fund to support the EV innovation after confirming the ban on petrol and diesel cars was being pushed forward by ten years, following expert claims that 2040 would be too late.
Yet, a June 2021 report from T&E states vehicles using internal combustion engines will likely still be produced in the UK despite the ban on sales.
Nissan has vowed to invest £1 billion into producing a new all-electric vehicle at their Sunderland plant. In a bid to replicate Tesla's US battery plant, half of this money is expected to go on battery production. Stellantis is also set to invest £100 million into its UK Vauxhall production facility to prepare the site for EV manufacturing by the end of 2022.
Jaguar, which has three British plants, plans to sell electric cars from 2025 exclusively. Lotus is also on track to switch to electric vehicles by 2028, and Volvo aims to only sell EVs by 2030.
While these investments into the UK's EV market are a positive step, it still doesn't meet the investments in other European countries. In 2019, the head of the VDA car industry association announced plans to invest €40 billion in electric mobility over the next three years.
About Taylor Studwelding
Taylor Studwelding is the UK's leading designer, manufacturer, and supplier of stud welding machines and weld studs, from hand-held, lightweight units and stud welding accessories to fully automated systems. With over 35 years of experience in the industry, Taylor Studwelding has revolutionised the stud welding market with innovative machinery exported worldwide. They supply accessories for automobile construction, among other manufacturing industries.
(Visited 9 times, 1 visits today)