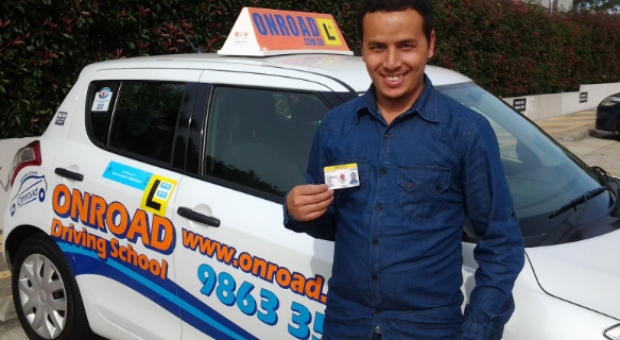 When you take your driving test, it's natural to be nervous. After all, this is a significant moment in your life. After all, you want to be able to pass the first time, and new research suggests that those who pass the first time are more likely to be safer drivers. Also, it can be costly to keep having to rebook your driving test, and you naturally want to get out on the road and begin the next part of your life.
Follow these tips to help you improve your chances of passing your driving test the first time.
Choose your driving instructor carefully.
While you're not choosing your driving test date yet, you should choose your driving instructor carefully. It's not just essential to find an instructor you have a good rapport with; it's also important to find one you feel comfortable learning. If you don't feel at ease asking questions and being honest about where you're at with your ability, you may not progress as quickly as you'd like to. An instructor you trust will be able to guide you through any areas where you're lacking and help you overcome any fears or anxieties you may have during your driving lessons.
Review your theory test
It is a standard tip to pass your theory test before you even think about taking your practical test. However, once you have passed this part of your driving test, pay attention to everything you have learnt. Knowing the skills and perception you need when driving and the highway code will serve you well and help you pass your practical test when the time comes.
Become familiar with the test routes
Your driving instructor will likely be familiar with the different routes used by the test centre you book in the run-up to your test; your instructor will prepare you by using the routes and giving you lessons when they act as your test examiner, not your instructor. These will help you to prepare for the roads you might have to take and the environment within the car. If you are practising alone, you can also drive these routes – preferably in different weather conditions with an experienced driver who can help you to gain more confidence before your test.
Listen to your instructor!
Your instructor will have taught many people to drive before you, and they'll have advice they want to share with you. Listening to their advice is essential, as they've seen countless people go through the same process as you. They know what you're going through and want to help make your experience as smooth and easy as possible. They're there to help you improve and succeed, so take advantage of their knowledge and advice. They'll also want you to succeed as much as you do, so if you have any questions or concerns, don't hesitate to speak up!
Conclusion
There are many ways to increase the chances of passing your driving test the first time. Choosing your driving instructor carefully, reviewing your theory test, becoming familiar with the test routes, and practising as much as possible are essential. You should also listen to your instructor, as they have experience with helping people pass their tests. Following these tips will increase your chances of passing your test the first time.
(Visited 30 times, 1 visits today)