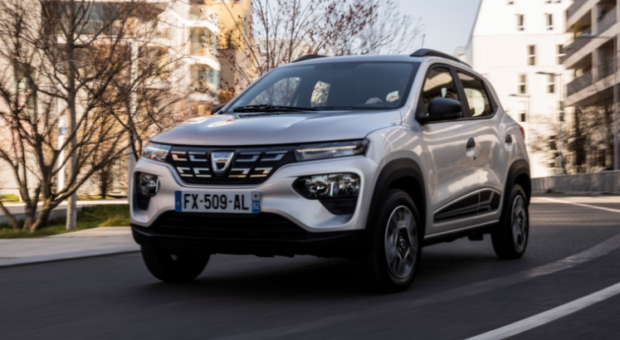 Whenever you are on the road, you have to make sure that you're safe. When kids tag along, it's an extra responsibility, although it's a fun way to create lasting bonds. Kids always look forward to family road trips, and as much as you want to have maximum fun, you have to be extra careful and keep them safe.
Because you can never control the behavior of other drivers on the road, always prepare for the unexpected. One way to ensure that you're adequately prepared is to have a vehicle with top-of-the-range safety features such as crash prevention systems. Other safety fixtures include automated emergency braking, lane-keeping assist, blind-spot monitor, lane departure warning, and rear cross-traffic alert.
You can also go for advanced features such as traffic sign recognition and awareness monitor, which alerts you when it senses that you're driving while distracted. Because even when you have the best safety features in your car, accidents are inevitable, have a plan of action if the worst happens.
For instance, have your car accident lawyers' contacts when on the road. Other than this, here are ways to stay safe when on a road trip with the kids.
Make Sure the Kids Are Safely Buckled Up
First, have a car seat that measures your child's height and weight. Also, make sure it's properly installed and if you're not sure of how to do it, involve an expert. Additionally, make sure you use the state-recommended car seat type depending on the child's age, height and weight. You might find the specifications vary from one state to another.
It also helps to sensitize the children on the importance of using the car seat or buckling up. Also, lead by example by buckling up every time you get into the car. Ensure children are seated at the back seat, and remember, all car seats should also be at the back seat.
Teach Them On Expected Behavior
Bad behavior in the car can easily distract you, leading to avoidable accidents. Let older kids know how they should behave when in the car. For instance, they shouldn't throw items at each other, attempt to roll down the windows, or yell.
For younger kids, distraction works best. Offer toys, exciting video games, and music to keep them entertained throughout the journey. When kids seem agitated or are acting out, pull over for a few minutes, then let everyone out of the car for fresh air. Breaks are essential when having long drives.
The break keeps children in good behavior and relaxed. Additionally, hungry and tired kids tend to be fussier. Have enough snacks and make sure the interior is comfortable enough for long naps.
Secure All Luggage
Always go for a car with a larger cargo trunk, ensuring that most of the items, including a stroller, fit well. Other added storage features to consider are under-seat storage units, underfloor storage bins, and foldable seats that can quickly transform into more storage space at the touch of a button.
However, even when you want to utilize all the available storage space, prioritize safety. You wouldn't want to see items flying off when you apply emergency brakes or during a crash. Stashing light objects behind kid's seats, heavy or projectile items on the shelves can be a safety hazard. Use cargo anchors to secure heavy items in the boot and avoid piling up items.
Don't Use Your Phone 
1.6 million crashes every year result from cell phone use while driving. It gets even worse when you have playful kids in the car. To avoid phone distractions, switch it off or keep it in silent mode until you reach your destination or a stopover.
Also, don't let the children distract you. Sometimes, you'll have to ignore them, but when they're too fussy, pull over and try to calm them down.
Never Leave Kids in the Car Alone
It's very dangerous to leave kids alone in the car because they're helpless and don't know what or how to react in case of a collision. You've also heard cases of kids dying from heat stroke or getting kidnapped. Additionally, don't leave them unattended around the car. Anything can happen, endangering them.
To ensure the kids are always safe, have an adult supervise them as you drive. You'll be less distracted, and the kids will have someone attending to their needs- they will be calmer and more comfortable.
Also, prepare adequately before the trip. Have the car checked, pack enough snacks and water and make sure the vehicle can comfortably fit all the luggage and everyone going for the trip.
(Visited 41 times, 1 visits today)