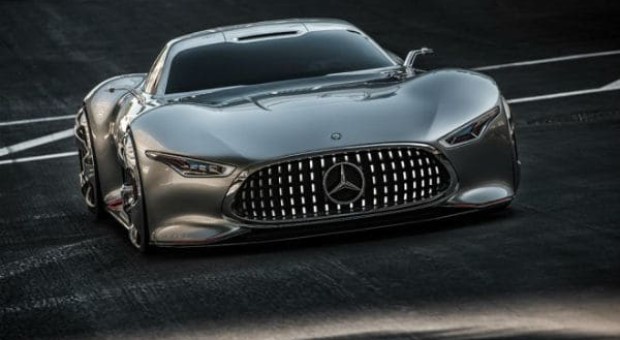 Latest Mercedes Benz GT Concept! Just fabulous
Mercedes-Benz designers came up with the AMG Vision Gran Turismo Concept for a starring role in the PlayStation 3 racing game, Gran Turismo 6. But like Pinocchio, the folkloric wooden toy that came to life, the Vision Concept, or something like it, may sooner rather than later become a real-life model in the Mercedes lineup.
With an aluminum body and components of carbon fiber, the Vision GT weighs in at just over 3,000 pounds, according to Mercedes. Mr. Wagener said that the power-to-weight ratio would be about 5.2 pounds per horsepower.
The Vision GT is on display at the Los Angeles auto show next to a Gran Turismo 6 video game that showgoers can play to experience a computer-generated sensation of the concept car's projected performance.
The Mercedes-Benz AMG Vision GT Concept
The Mercedes-Benz AMG Vision GT Concept Media Gallery
(Visited 39 times, 1 visits today)