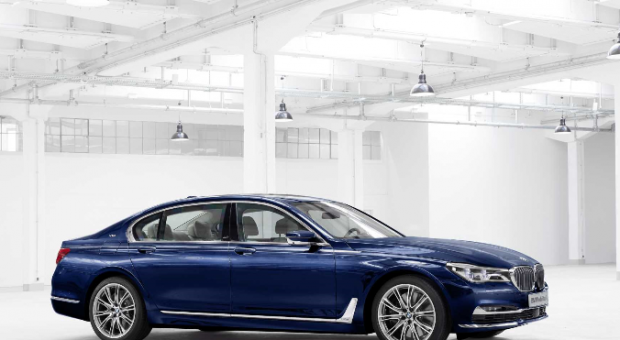 In the upper echelons of luxury sedans, two titans stand tall, each vying for the title of the ultimate expression of automotive opulence. This article delves into the world of uncompromising luxury as we pit the BMW 7 Series against the Mercedes-Benz S-Class, exploring their design philosophies, performance prowess, and the seamless integration of cutting-edge technology.
1. Design Elegance
BMW 7 Series: Sculpted Sophistication
The BMW 7 Series exudes a modern and sculpted elegance. With its signature kidney grille and sleek lines, the 7 Series presents a contemporary aesthetic that balances athleticism and sophistication. The attention to detail is evident in every curve and contour, creating a visual masterpiece on wheels.
Mercedes-Benz S-Class: Timeless Grace
The S-Class, known for its timeless design, embodies a sense of grace and sophistication. Its iconic grille, elegant profile, and meticulously crafted details contribute to a sense of automotive artistry. The S-Class embraces a classic luxury aesthetic with a touch of modernity.
2. Performance Prowess
BMW 7 Series: Driving Dynamics
As a flagship luxury sedan, the 7 Series doesn't compromise on performance. From powerful engines to advanced suspension systems, the 7 Series offers a driving experience that blends comfort with engaging dynamics. Whether cruising on the highway or navigating city streets, the 7 Series delivers a performance worthy of its premium status.
Mercedes-Benz S-Class: Serene Power
The S-Class is synonymous with a serene and powerful driving experience. Its range of engines, including potent V8s and a plug-in hybrid option, provides a spectrum of performance choices. The S-Class prioritizes a smooth and composed ride, enveloping occupants in a cocoon of comfort and luxury.
3. Technological Mastery
BMW 7 Series: iDrive Innovation
BMW's iDrive infotainment system takes center stage in the 7 Series, offering a seamless and intuitive user experience. Gesture controls, a large touchscreen, and advanced driver-assistance features showcase BMW's commitment to technological innovation within the cabin.
Mercedes-Benz S-Class: MBUX Sophistication
The S-Class introduces the Mercedes-Benz User Experience (MBUX), a cutting-edge infotainment system that integrates AI for intuitive voice controls. The dual widescreen displays create a visually stunning and technologically advanced cockpit, redefining the standards of in-car technology.
4. Comfort and Luxury Amenities
BMW 7 Series: Tailored Comfort
The interior of the 7 Series reflects BMW's dedication to tailored comfort. Opulent materials, customizable ambient lighting, and luxurious seating options create an ambiance of refined comfort. The available Executive Lounge package elevates rear-seat comfort to a level of bespoke luxury.
Mercedes-Benz S-Class: First-Class Experience
The S-Class sets the benchmark for first-class travel on four wheels. Lavish materials, massaging seats, and an array of comfort features transform the S-Class into a serene sanctuary. The rear-seat experience, particularly in long-wheelbase variants, epitomizes the pinnacle of luxury travel.
Conclusion:
In the clash between the BMW 7 Series and the Mercedes-Benz S-Class, discerning consumers are presented with a choice between two paragons of automotive luxury. The 7 Series showcases BMW's commitment to driving dynamics and technological innovation, while the S-Class epitomizes timeless elegance, serene power, and cutting-edge sophistication.
The decision between these luxury titans ultimately rests on individual preferences, whether prioritizing the sporty prowess of the 7 Series or the regal comfort of the S-Class. As they redefine luxury in their distinct ways, the 7 Series and S-Class stand as benchmarks in the ever-evolving landscape of premium sedans
(Visited 15 times, 1 visits today)