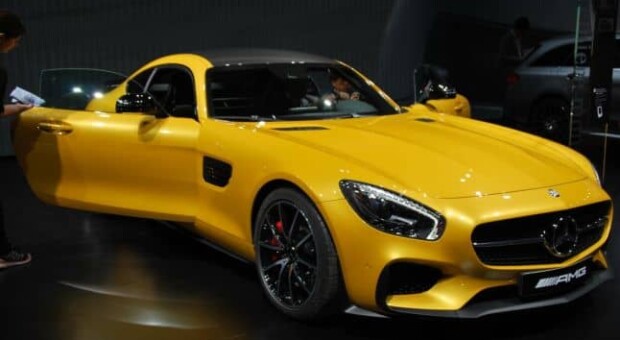 The world of high-performance luxury roadsters is a realm of speed, precision, and driving exhilaration. In this comprehensive technical analysis, we'll dive into two titans, the Porsche 911 and the Mercedes-AMG GT, both renowned for their athletic prowess, exquisite craftsmanship, and cutting-edge technology.
Powertrains and Performance
Porsche 911: The 911 is an epitome of precision, offering an array of potent engines and advanced all-wheel-drive systems. The Porsche Turbo S, with its blistering acceleration, remains a high-performance icon.
Mercedes-AMG GT: The AMG GT features a handcrafted V8 engine that produces powerful output, especially in the top-tier GT R version. Its rear-wheel drive delivers a thrilling and engaging driving experience.
Chassis and Suspension
Porsche 911: The 911's rear-engine layout contributes to remarkable balance, providing exceptional handling and agility. Its adaptive suspension ensures a comfortable ride and dynamic control.
Mercedes-AMG GT: The AMG GT's sports car platform provides an agile and precise ride, with available adaptive suspension settings that cater to both comfort and sportiness.
Interior Quality and Technology
Porsche 911: The 911's interior is a blend of luxury and performance, featuring high-quality materials and iconic design elements. The Porsche Communication Management (PCM) system integrates seamlessly with smartphones.
Mercedes-AMG GT: The AMG GT's cabin showcases a premium interior, with comfortable sport seats and modern technology. The Mercedes COMAND infotainment system is renowned for its interface and functionality.
Technology and Infotainment
Porsche 911: The 911 incorporates advanced technology features, including adaptive cruise control and lane-keeping assist. The PCM infotainment system is intuitive and user-friendly.
Mercedes-AMG GT: The AMG GT is equipped with advanced safety and driver-assistance technologies. Its infotainment system is comprehensive, offering a seamless user experience.
Safety Features
Porsche 911: The 911 includes a suite of safety features to enhance driver confidence, with advanced driver-assistance technologies like adaptive cruise control.
Mercedes-AMG GT: The AMG GT features a comprehensive set of safety technologies, including forward collision warning and blind-spot monitoring.
Price and Trims
Porsche 911: The 911 offers a variety of trims and options to cater to different budgets and preferences, allowing buyers to choose from a range of performance levels.
Mercedes-AMG GT: The AMG GT provides diverse trims and versions, from the GT to the high-performance GT R, ensuring a choice for varying tastes.
Fuel Efficiency
Porsche 911: The 911 offers competitive fuel efficiency for a sports car, thanks to its advanced engineering and powertrain options.
Mercedes-AMG GT: The AMG GT, while focused on performance, maintains a respectable balance between power and fuel efficiency.
Conclusion
In this clash of luxury roadsters, the Porsche 911 and Mercedes-AMG GT represent the zenith of high-performance driving. The 911 distinguishes itself with its iconic design, rear-engine balance, and a wide range of powertrains to cater to diverse preferences. The AMG GT, on the other hand, captures attention with its handcrafted V8, track-inspired performance, and luxurious interior.
The choice between these two automotive icons depends on your specific needs and desires, whether it's an enduring legacy of the 911 or the thrilling power of the AMG GT. Both offer a high-octane, exhilarating journey in the world of luxury roadsters
(Visited 7 times, 1 visits today)