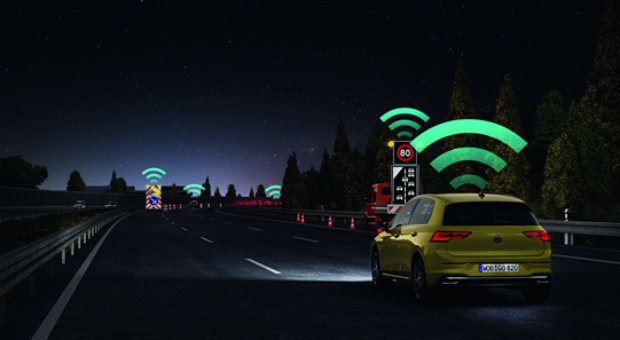 Many people have been contemplating the idea of switching to a greener lifestyle. Whether it's putting a heavier focus on recycling or even reducing your electricity usage, there are a bunch of different things that you can do in order to lower your carbon footprint. But perhaps one of the biggest commitments you can make is actually switching your vehicle to something that is powered by electricity.
Electric cars have become much more common over the past couple of years thanks to their availability. However, they're a huge commitment not just because of the cost or because of the changes in how electric vehicles are used. Many people find it difficult to switch to electric vehicles because you essentially need an area in your home to charge it–and this isn't always possible.
Do you already have a way to charge your vehicle?
Perhaps your apartment complex supports electric car charging in your designated parking space, or maybe you have a large enough garage to hook up an electric vehicle charger. These are great options, but they're not available to everyone.
If you don't have a simple solution, then you may want to consider building custom carports before you decide to bring your electric vehicle home. This gives you a clear place to put your electric car and charge it without looking out of place. It's the best solution if you're looking to temporarily house your car near your garage or home, and it's close enough to your property that you can simply charge it with any regular socket.
Ensuring your electric vehicle is getting enough power
While it's possible to charge electric vehicles with a standard socket, most people would prefer to give their car more juice so that it charges faster. This is ideal if you're looking to take your car out for a while and need it to charge as quickly as it can. There are certain places where you can get fast charging for a vehicle, but you may be interested in having something like this installed in your home.
If this is the case, then you may need to get in touch with a specialist to help you install something that is capable of charging a vehicle at a much faster rate. This will require some specialist renovation and you'll need to pick a suitable space for this. This isn't available everywhere so it's a good idea to see what your options are before you decide on something. Phone up different companies to ask for a bit of advice and see what they offer in terms of home-based electric vehicle charging options. The more research you do, the more likely you'll get something that suits your needs.
So whether you're thinking of getting an electric SUV from a reputable brand or just invest in a relatively small electric vehicle, it's never a bad idea to prepare your home for an electric vehicle. It makes using it a lot easier and it gives you more time to plan around your new green lifestyle.
(Visited 17 times, 1 visits today)