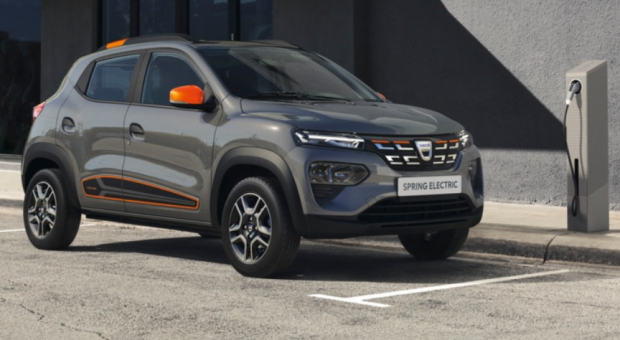 Auto Best's 32 jury members, journalists from 32 European countries, will pick their Best Buy Car Europe 2022 among the 6 finalists in the coming weeks, and the winner will be announced mid-December 2021.
DACIA SPRING IN THE FINAL FOR AUTO BEST 2022
Dacia Spring has been promoted to the final for Auto Best's Best Buy Car Europe 2022. The car, which was launched this March, embodies the electric revolution. It is aimed at bringing full electric mobility within everyone's reach while providing all the essentials (navigation, smartphone replication, air conditioning, power windows and more) at a price that is unrivalled in Europe.
Its adventurous look, 4 real seats and almost 300-litre boot add up to much more than many of its urban rivals provide. Its versatile charging options (less than one hour in DC fast charging and less than seven hours at home on a green up plug) and its range up to 305 km in cities (230 km on the WLTP combined cycle) make it a perfect electric car for everyday use and commuting to the main European cities.
(Visited 3 times, 1 visits today)