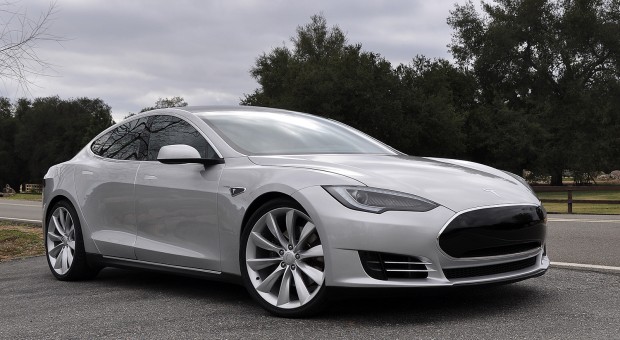 The automotive industry is constantly evolving, with new technologies, designs, and features being introduced all the time. Keeping up with the latest trends in the industry can be challenging, but it's important for car enthusiasts and buyers to stay informed. In this article, we'll take a closer look at some of the latest automotive car news and information, including the top trends in the industry.
Electric Vehicles (EVs)
One of the biggest trends in the automotive industry in recent years has been the rise of electric vehicles (EVs). With concerns over climate change and emissions, many car manufacturers are now investing heavily in EV technology. Tesla has been leading the way in this area, but other carmakers like Ford, General Motors, and Volkswagen are also jumping on the bandwagon.
According to a report by BloombergNEF, electric cars are expected to make up 10% of global passenger vehicle sales by 2025. This trend is likely to continue as more charging stations are built and battery technology improves.
Autonomous Vehicles (AVs)
Another major trend in the automotive industry is the development of autonomous vehicles (AVs). These vehicles use a variety of sensors and cameras to navigate roads without human input. While there are still some hurdles to overcome, such as legal and safety issues, AVs are expected to become more common in the coming years.
Several car manufacturers, including Tesla, General Motors, and Ford, are currently developing AV technology. Google's self-driving car project, Waymo, is also making progress in this area.
Connected Cars
Connected cars, which are cars that are able to connect to the internet and other devices, are another trend in the automotive industry. These cars can provide a range of services, such as navigation, entertainment, and safety features. For example, some connected cars are able to detect when a driver is becoming drowsy and alert them to take a break.
As more cars become connected, there are concerns about data privacy and cybersecurity. However, car manufacturers are working to address these issues and ensure that connected cars are safe and secure.
Hybrid Vehicles
While EVs are growing in popularity, hybrid vehicles remain an important part of the automotive industry. These vehicles use a combination of gasoline and electric power to improve fuel efficiency and reduce emissions. Toyota has been a leader in this area, with its popular Prius hybrid.
Other car manufacturers are also investing in hybrid technology, including Ford, Honda, and Hyundai. As battery technology improves, hybrid vehicles are likely to become even more efficient and popular.
Conclusion
The automotive industry is constantly evolving, with new trends and technologies being introduced all the time. From EVs and AVs to connected cars and hybrid vehicles, there are many exciting developments in the industry. By staying informed about the latest automotive car news and information, car enthusiasts and buyers can make better-informed decisions when it comes to purchasing a new vehicle.
(Visited 43 times, 1 visits today)