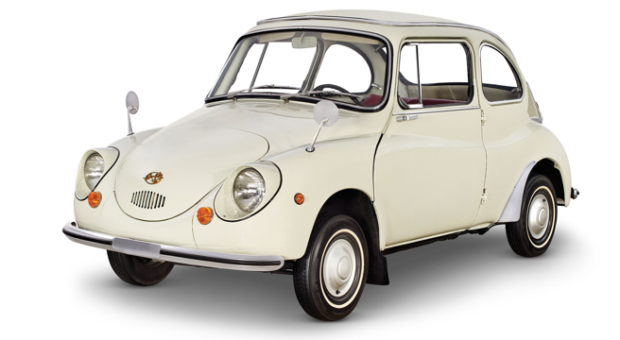 Did you know there's a car that was actually meant to be "cheap and ugly"?
And that this car in itself is a story about how perseverance and striving for perfection can lead to success?
Introducing below the Subaru 360, the first model produced by the Japanese automotive manufacturing.
In 1958 Subaru started the production of its first automobile. It was the Subaru 360, also the first Subaru model to be sold on the American market.
Nicknamed the "ladybug" of Japan, Subaru 360 was meant to be the Asian counterpart of the famous Volkswagen Beetle.
It was $300 USD cheaper than the Beetle and 1000 pounds lighter.
It was, of course, less powerful than the Beetle.
Subaru 360's entering the American market was kind of a disaster.
The Consumer Reports magazine rated the car as "Not Acceptable" due to safety concerns and lack of power.
It took 37 seconds to reach 60 mph, an awful performance for the American market.
No wonder its sales collapsed.
Now let's look at Subaru's current status. It is one of the leading car manufacturing companies in the world.
Appraised for its safety, signature engine and drive train.
Subaru is actually not ashamed of its beginnings. They are gloriously featured within the company's hall of fame.
The moral of the story? Always strive to be better! Learn form your mistakes.
Video
(Visited 24 times, 1 visits today)