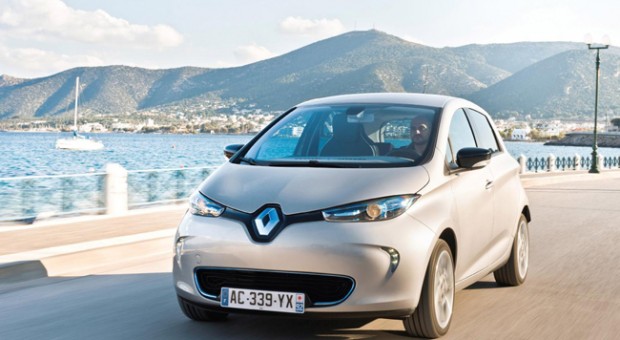 Travelling to Europe is a dream for many, but it can be a daunting experience if you're unfamiliar with the local culture and customs. While keeping up with the tourist crowds is tempting, it often leads to a shallow experience. Instead, why not try to experience Europe like a local?
Europe has so much to offer, from its rich history to its diverse cultures and breathtaking landscapes. Exploring like a local will help you discover hidden gems and avoid tourist traps. In this post, we'll share our tips and tricks on how to travel through Europe like a local.
Rent A Car To Travel Through The Countryside
Renting a car is one of the best ways to explore Europe like a local. This allows you to discover hidden gems and avoid tourist traps. As a bonus, it allows you to take detours and travel through the countryside for a truly unique experience. Just make sure that your rental car fits the country's rules and regulations – if you're not familiar with them, consider renting with Mercury Rent-A-Car. They offer reliable and comfortable vehicles for rent, along with helpful customer service.
Visit Local Markets
European farmers' markets offer a wide range of locally-sourced fresh produce, meats, baked goods, and other local delicacies. Avoiding touristy restaurants allows you to partake in the local culture, sample various dishes, and engage with residents.
Some markets open every day, while others only have a weekly opening. Research beforehand to find out where and when the markets take place so you can conveniently plan your trip. Apart from the opportunity to buy food, these markets provide unique experiences, live music performances, and open discussion forums between vendors and visitors.
Learn The Local Language
While English is widely spoken across Europe, many locals appreciate efforts by tourists to speak the local language. It's a fantastic way to learn basic conversational sentences, interact with locals, and immerse yourself in the culture. Learning a new language may be tough, but speaking a few phrases can enhance your experience. Greetings, basic food vocabulary, asking for directions, and emergency expressions are good places to start.
Do As The Locals Do
Each country has social customs that are essential and dear to them. Respect their customs to avoid unnecessary friction and engage with them genuinely. It's not just about what you eat or drink; it's also about how you consume it in different countries.
In Europe, it's common for people to take their time while eating meals. In France, for example, taking two hours for lunch is typical. In Germany, they celebrate Oktoberfest, October's beer festival. People dress up in traditional clothing and drink beer in tents. Incorporate these habits into your travel and experience through their eyes, not just as an outsider.
Get Off The Beaten Path
Most European cities have popular tourist attractions. They attract huge crowds and can be expensive. It's worth researching local interests to uncover hidden gems that are less explored.
Change your plans and explore the less explored. In Rome, forget the famous Colosseum, and explore Villa Borghese Park. Skip the crowded centres and head to the less popular suburbs to wander around, dine at authentic restaurants and find hidden gems.
Travelling through Europe like a local requires embracing new experiences, being curious, and respecting cultures. Rather than sticking to the tourist crowds and attractions, by using public transport, attending local markets and trying new foods, as well as the points mentioned earlier, you'll have an unforgettable experience. Not only will your experience be authentic, but it will also help you discover hidden gems and engage with locals!
(Visited 26 times, 1 visits today)