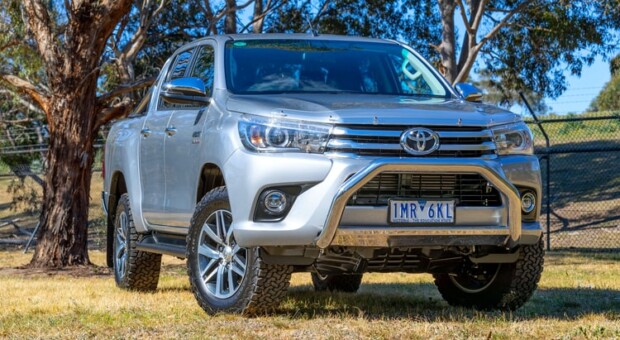 Whether you are a tradesman or a business owner, a work vehicle is one of the most important pieces of equipment you will need.
And if you are in the market looking for a reliable load-lugger, then the first question you need to answer is whether you will need a Ute or a van?
Choosing the right 4-wheeled companion can make a difference between completing a job or apologizing for a delay.
Utes: The Modern Work Muscle
A mainstay of the Aussie car culture since it was invented way back in the 1930s, Ute is short for "coupe utility" or "utility". Americans called it pick-up trucks, in the outback, its called Utes.
Utes are the go-to vehicles for most Queenslanders with the double cab 4wd LDV Ute for sale are the biggest sellers on the lot in showrooms around Australia.
The reason why Utes are selling out of showrooms is the practicality and efficiency of carrying 5 individuals inside as well as a few hundred kilos worth of equipment and items in its back.
They are indeed the muscles of the road that can drive through even the roughest terrain imagined.
Plus, the number of styles that you can get in a Ute is outstanding– from the 2-seater LDV Ute for sale Brisbane without a tray to fit your own set-up or the king cabs with the steel trays to the luxurious double cab Utes with all the bells and whistles fitted in.
Because Utes are getting so popular not only as work vehicles but also as personal or family vehicles, carmakers are also focusing a lot on improving them, with safety being the biggest improvement.
In addition, you can throw pretty much anything into LDV Ute for sale with your passengers separated from whatever is in the back. The only downside is that the back is not protected from thieves and weather without the extra outlay. Sure, you can just fit a lockable canopy or toolbox, however, it dulls the look of Utes in the first place.
Vans: The Traditional Work Vehicles
The traditional workhorse, vans are the go-to call of tradies who need to travel between jobs. And while Utes might have taken the spotlight for a few years now, new vans for sale still have several tricks up their sleeves.
For one, loading space in vans is so much more adaptable, with their wheelbases stretching out to carry tools of height and depth. All these are safer for the load carried, having your equipment and tools locked away safer than in Utes.
In addition, since loading height is lower than Utes, you don't need to lift anything past waist height.
You can also choose from various designs of van for sale QLD dealers offer.
For instance, the semi-bonneted vans have a forward engine that provides passengers more legroom and significantly reducing noise from the engine. Meanwhile, front-wheel-drive vans have less intrusion from the rear wheel wells, offering you more cargo space.
However, van designs can also be limited. For instance, you simply can't access items in the back as easily as Ute. Vans also have side doors which are not as flexible as having the sides exposed and easily unload items from.
Which Should You Buy?
Utes are the best adaptable vehicle for daily use. This is particularly true if you have more than 2 – 3 individuals to take around regularly. And if you always go off-roading, then Utes are much durable and well-built for such situations.
Meanwhile, if you need a practically wide loading area, in addition to the added security of locking items inside the vehicle overnight, then vans make a good option.
Looking for commercial cars for sale? Visit brisbanecityldv.com.au!
Image credit
(Visited 30 times, 1 visits today)