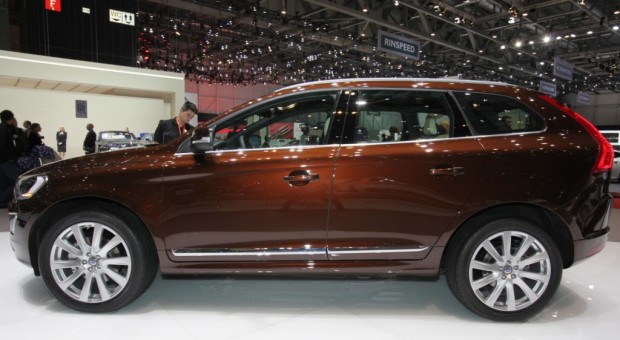 Volvo Car Group announces January retail sale
The United States and China continue to represent Volvo Cars' two largest markets and the company's target for 2014 is to grow globally supported by stronger product offers, not least by the introduction of the new Drive-E engines for which demand is exceeding expectations.
With retail sales of 5,810 cars, China became Volvo Cars number one market in January. The newly-launched long-wheel-base Volvo S60L model has been well received with Chinese buyers – a promising sign for the rest of the year.
The main growth drivers in January were the Volvo V40 and XC60 models, and Volvo China reported a sales increase of 21.6 per cent versus the same month in 2013.
The United States reported retail sales of 3,792 cars, a decrease versus last year, explained by a general downturn on the US car market as well as extraordinarily high sales in January last year. The Volvo V60 has just arrived in the US market and the positive dealer and media reactions are now followed by a build-up of a strong customer order book.
Retail sales in Sweden were up by 19.6 per cent with the Volvo XC60 and XC70 models the main growth drivers. Demand for the XC-models is expected to receive a boost from the "Made by Sweden" advertising campaign starring the Swedish football star Zlatan Ibrahimović. Volvo Cars' share of the Swedish market remains at a high and stable at approximately 20 per cent with four Volvo models on the top 10 list of best selling cars.
While Volvo Cars' Western European retail sales declined somewhat in January, the retail order situation is extremely strong pointing at a positive development going forward. Volvo Cars is aiming at strengthening its presence in Europe by launching new products such as the new engine family which has been very well received.
Japan is one Volvo Cars' key growth markets and January marked a strong start of the year with retail sales increasing by 132 per cent versus last year.
---
Source Volvo Cars, please read more.
(Visited 2 times, 1 visits today)