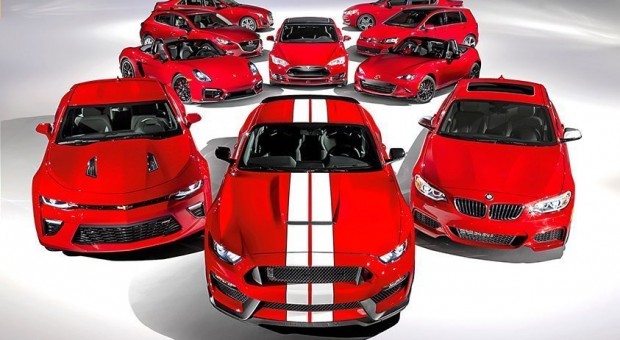 Did you know fleet management software can help your company manage vehicles remotely, improve safety, and more?
According to Fortune Business Insights, the global fleet management software market was worth $18.2 billion in 2021. It's on pace to climb at a compound annual growth rate from $20.73 billion last year to $67.38 billion by 2029.
Does your business have a fleet of vehicles? If so, you'll want to learn about fleet management software and why you're better off with it than without it. If you choose the right one, you'll find out how you can make better use of your vehicles and save money.
Here's a look at what you're missing out on if you don't have fleet management software.
Manage Fleet of Cars Remotely
A fleet management system will allow your business to remotely manage the daily operations of your cars, trucks, vans, and SUVs. Whether you have a small handful of vehicles or many of them, you can manage them effectively remotely. It won't matter whether they're used in town or across the nation, you'll know where the vehicles are at all times and can send dispatch orders to your drivers.
Since the fleet can be managed remotely, you won't have to appoint someone in the office to handle that task. The employee doing the dispatching can be based anywhere as long as they have internet access.
Improve Safety
You can also improve driver safety with a fleet management system. You can monitor driving behavior, for instance. If you look at the driver data and find that some employees are driving too fast, braking too aggressively, or idling too much, you can take note and follow up with drivers who need to modify their behind-the-wheel behavior. Drivers can be held accountable when they know you are monitoring behavior behind the wheel. It's also essential that a fleet management application won't only keep drivers safe. It'll also keep other motorists and pedestrians safe.
Boost Customer Satisfaction
You can also boost customer satisfaction if you get a fleet management platform. Since you'll know where all your fleet vehicles are, you'll be able to provide customers with accurate estimated arrival times. Your customers won't have to sit around all day waiting — they'll have a ballpark estimate of when they can expect their deliveries.
You can bet that customer satisfaction rates will climb when customers know when to expect the drivers. Another benefit is that you can pass along any information if drivers will be late, such as if they're stuck in traffic or if an emergency has materialized.
Plan Better Routes
A fleet management solution will also help you with route optimization. Without such a solution, your drivers might not use the most efficient routes. This will lead to longer customer wait times, more fuel use, and more wear and tear on the vehicles.
Better Dispatch Instructions
Since you'll know where all your fleet vehicles are in real time, it'll be easier to relay dispatch instructions. You can select the driver closest to a customer or assign a driver who will be in a specific area later in the day. It will allow you to be more strategic with how you dispatch drivers.
Lessen Costs
You can also reduce costs by getting a fleet management system. You'll get a great deal of insight into your fleet of vehicles and how the vehicles are used. For instance, you'll know how much each car is costing your business. Using the information you get, you can make changes to reduce expenses.
You can get a lot of benefits with fleet management software. If your business has vehicles, the importance of purchasing fleet management software can't be overstated. It'll help you make the most of your fleet.
(Visited 49 times, 1 visits today)