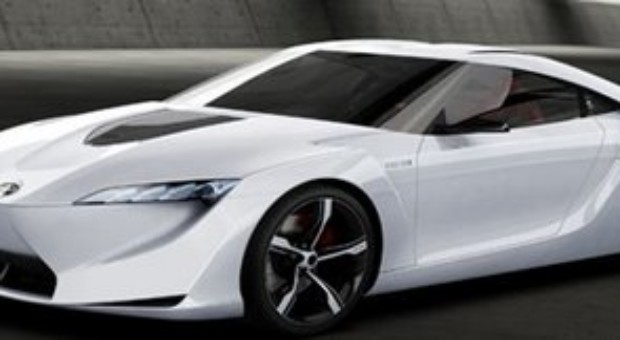 Concept: The Toyota FT-HS Rocket
— 2009 Toyota prototype
Photo overview
Prototype Description:
The Toyota FT-HS is a hybrid sports car concept introduced at the 2007 North American International Auto Show. I have been drooling ever since. Auto experts are buzzing about this being the replacement for the Toyota Supra, and I don't have a problem with that! Toyota is on the money with this very hot concept design.
For a while there I was scared hybrids and "green" cars would be weak, girly little cars with slow engines. But what I'm seeing from Toyota has made me a happy man. Imagine having a car that is much faster than a Porsche, Mercedes AMG and any M series car from BMW and still cost 1/4 the price! Well Toyota plans to sell the FT-HS somewhere in the mid 30k range which, if correct, has me sold as I type this down.
The goal of the rear wheel drive(thank god!) hybrid powertrain is to produce 400 horsepower and achieve 0-60 mph in around 4 seconds. This is accomplished with by combining a 3.5-liter V6 and an electric motor in a similar manner to the Lexus GS450h. What else does Toyota have in store?
Well, for starters the 2+2 vehicle features a unique retractable roof similar to a targa top, but most likely will cancel out any use of the backseats when down. There still is no final word if the Toyota FT-HS will make it to production, but they haven't had a sports car since the Supra in 1997. So if anyone from Toyota reads this article, be sure to get this car onto the production line, I will surely be your first customer!
(Visited 1 times, 1 visits today)