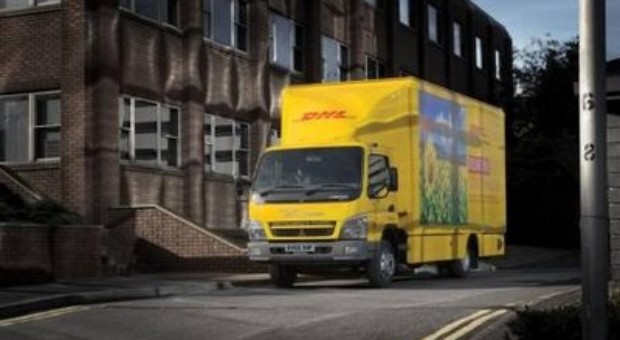 Mitsubishi Fuso Hybrid Trucks Review
Daimler AG launched Europe's largest fleet test of hybrid trucks by presenting ten Fuso Canter Eco Hybrids to eight customers in London. The goals of the three-year test are to gain new insights into the use of 7.5-ton hybrid trucks by customers and to demonstrate the diesel-electric hybrid drive##Q##s high level of efficiency. The Fuso Canter Eco Hybrid could consume up to 15 percent less fuel than conventional diesel vehicles, and the hybrid truck's CO2 emissions are therefore decreased correspondingly as well.
"We are delighted that we found eight such renowned customers for Europe's largest customer test program," says Ian Jones, Managing Director Commercial Vehicles at Mercedes-Benz UK. "London has had a very high traffic density and therefore high emissions for many years now. The Fuso Canter Eco Hybrid truck will let us show that transport services can be more environmentally friendly in urban traffic."
The ten Fuso Canter Eco Hybrids were presented to the eight customers (Amey, DHL, Hill Hire, Ringway, Royal Mail, Scottish and Southern, Tesco, and TNT) in the heart of London. In selecting the partners for the test, Daimler made sure that the fleet test would cover a wide range of different customer requirements with regard to commercial vehicles. For example, while trucks used by logistics companies like DHL, Royal Mail, and TNT for package deliveries are often caught in stop-and-go traffic and frequently have to stop to unload cargo, trucks operated by the retail chain Tesco are used on regular runs between supermarkets and the central warehouse. The Fuso Canter Eco Hybrid will document its fuel-saving potential in both of these user scenarios.
"Mitsubishi Fuso offers the Fuso Canter Eco Hybrid in Japan since 2006, and hits the growing interest of costumers in Europe," says Alexander Müller, head of Sales and Marketing at Mitsubishi Fuso Europe. "However, for many customers the relatively high cost of a hybrid is an obstacle to actually purchasing one. Together with its partners, Daimler is investing in this pilot project in order to find out how economical the hybrid is for customers in comparison with conventional drive systems and to optimize product development with regard to customers requirements".
The vehicles used in Europe's largest hybrid truck fleet test were manufactured by Daimlers subsidiary Mitsubishi Fuso Truck and Bus Corporation (MFTBC) as a small batch and combine two different technologies: hybrid components, e.g. electric motor, and the Euro 4 powertrain of the series-produced 7.5-ton Fuso Canter. This combination is especially tailored to the needs of the European market, as it meets the EU emissions standard Euro 4.
Please read more
Related External Links