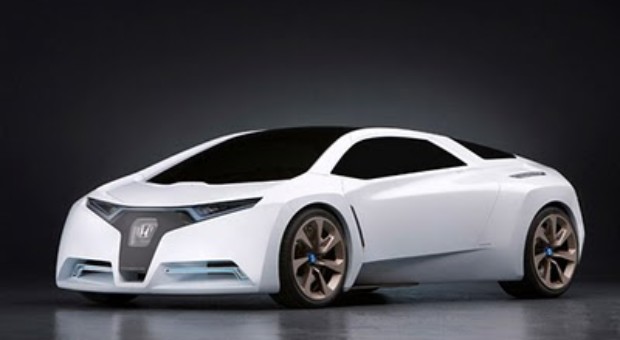 Green was the theme at the LA Auto Show as car manufacturers revealed a whole new line of hybrid, electric, and fuel efficient new cars… but none of them were as stylish as Hondas's FC Sport Concept Car.
The futuristic sports car is a hydrogen powered, zero emission fuel cell supercar. The three seater is lightweight with a low center of gravity and features a powerful electric motor that helps it deliver supercar performance.
The eye catching, futuristic design of the car is meant to excite fans of sports cars, not just eco friendly motorists, and its a glimpse at what car design might look like in a post gas engine world.
Honda's FC Sport is only a concept car, and there are currently no plans to enter this zero emission design study model into actual production anytime soon.
But the fact that Honda could imagine such a fast, sexy, and green zero emissions hydrogen vehicle means it shouldn't be long before all the major car companies start building similar vehicles.
According to Top Gear, in 2008, 30 litres of hydrogen costs roughly the same as 30 litres of gasoline in California.
Also, the FCX Clarity's power plant is much simpler than an internal combustion engine, so it does not need to be serviced as often!
Keep watching for more news, reviews, and tips from the automotive world.
(Visited 8 times, 1 visits today)