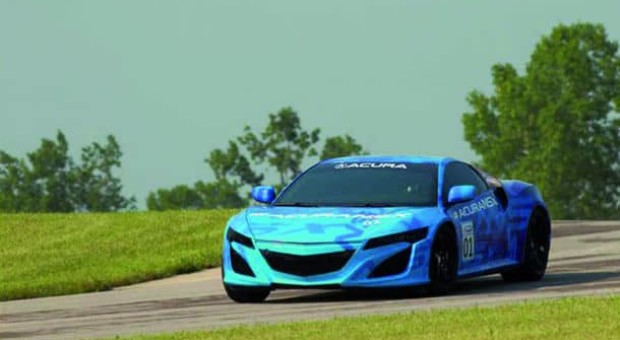 Honda NSX – the first image that announces the final version of the prototype
Honda has published a new picture of the concept prototype that will result in future Honda NSX. The supercar will make its debut in test version in early August (in the United States). This is a really good news.
After "we met" with the first concept in 2012, when Detroit Auto Show, and then "we kept" seeing the car in the movie Iron Man or at other auto shows in other colors, Honda has decided to publish the first photo the prototype of which is born new Honda NSX. See top picture for details.
Expected to debut in mid-2015, the NSX is currently developed in Richmond, Ohio. The production model will handle sports a new high performance center in Marysville.
Can give a strong V8 engine performance and can be more economical than a "gas station" four-cylinder, thanks to the help received from three electric motors, two located inside the rear wheel. The ensemble is completed by a full transmission and double clutch box and seven reports.
The Honda super car is expected to make his appearance on the track in early August, Ocean beyond. In an official statement, Honda announces that the prototype will make a lap on the 4th of July, before the Mid-Ohio Indy 200 race, held in Ohio.
Source: Honda.
(Visited 9 times, 1 visits today)