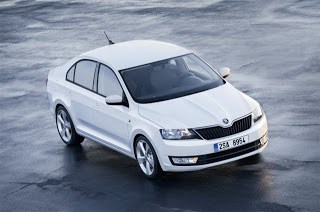 Renault and Skoda, two approaches to beat the financial crisis
These are difficult times for the world of automobiles, as we all know.
Toyota are shutting down factories in China while Peugeot flounder and lose hundreds of millions a month.
And yet in the midst of the darkness, there are a few strongly driven companies – at least in Europe – which seem to be doing well in spite of it all.
Among the companies that have best handled the financial crisis are French manufacturers Renault, and Skoda Auto from the Czech Republic.
What is interesting is that they have adopted very different strategies to handle the common challenge. There is much to learn from their two approaches, and it is worth taking a moment to compare and contrast them.
Skoda have based much of their success on their reputation for developing a functional family car, as exemplified by the enduring popularity of the Skoda Octavia.
This is not to say that they have not released other products as well – but the number of models designed by a manufacturer cannot be read as a clear indicator of their economic well-being, as companies like Fiat have been struggling to compete even as they released several new cars.
The point is that for all of their other novelties such as the Yeti, the Fabia and the Scout, Skoda have never diminished their efforts on the established frame of the Octavia.
Proof of this is the fact that yet another iteration of this family car is bound to be released in 2013. Though no more than a few photographs are available (and even then, they capture a camouflaged model), hype is already building up. Skoda have handled the crisis by going for the power of familiarity and popularity – which is, paradoxically, the exceptional power of normality.
On the other hand, Renault have adopted the opposite approach. They have emphasized new technologies, and in particular alternative power-sources.
They currently boast the best sales for electric cars in Europe, and the symbol of their innovation is the Renault Twizy – the single best-selling electric model in the continent. This statement must be qualified by keeping in mind that these figures are relative. The total sales do not even reach 15,000, which is impressive for an electric vehicle, but still a fraction of what the new car by Skoda can be expected to achieve. Still, it's remarkable to see such a market for electric cars when you consider that they are not even supported by an adequate infrastructure (especially in terms of recharging them).
Again, this is not to say that electric cars are the only models being released by Renault. Far from it. But it is a sign of what kind of niche market Renault are trying to cut out for themselves – and succeeding at it, too.
This is arguably the crucial difference between these two competitors. Both have been relatively successful in handling the economic storm, but Skoda did so by emphasising the most popular and familiar type of car. Renault, on the other hand, went for the stranger and more futuristic prototype. Since both are sound strategies, it is comforting to see that both are being rewarded.