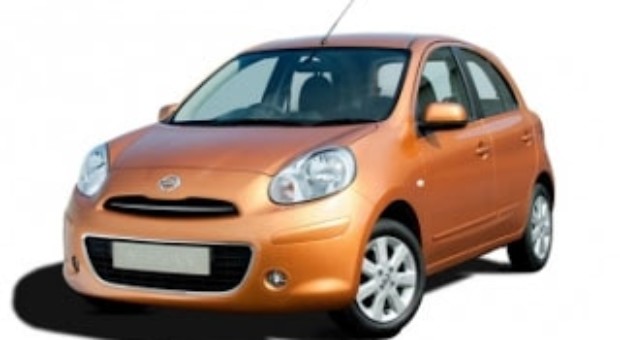 Nissan Micra – The Drivers Car!
Nissan Micra
Launched in 2010, Nissan Micra was the first low budget car introduced by the company into the competitive car segment in Indian market.
Though not a popular choice for many in India; who still go for conventional brands, the looks, bubbly designs, mileage and other attractive features of the car has caught sizeable number of eye-balls in the country.
The car fits in the Indian market due to its super tight turning radius. This quality makes it easy to drive in areas having high traffic. The steering feel is light and Micra can be a hoot to drive in congested city traffic. At high speeds, the long wheelbase, longer than the Ritz, i10, Beat etc, enhances its stability on road. What might bug you is low ground clearance of just 154mm.
The Micra in terms of size when placed next to rivals turn out to be smallest but looks cute. The disappointment is its 378m length, 166.5m width and 153m height.
The other qualities that makes Micra an options is driver##Q##s visibility, which is much better than the other competitors of this range.
It makes you smile and impresses you with key-less experience entry system in top end models. While the exterior with oval and bug-eyed headlamps and a raised hood leaves a good impression, the philosophy of being cute is carried on inside as well. Micra is seen best from its side profile which leaves a retro style statement.
In fact, side angle is the best angle from where its compactness and cute features are more visible. At the rear, the tail lamps are small and give it a very tight profile. Inside, the central console with nicely fitted and attractive audio system and climate control finished in silver leaves nothing to complain about the innovation of the company.
The car is spacious and can easily accommodate five without complaining. The speedometer console is neat and simple. What may disappoint you is quality of plastic used inside the car, weak horn as per Indian conditions and 251 litre boot, which is not big in this segment of cars.
Unlike, other competitors having 4-cylinder petrol engine, Micra was first launched in petrol variant having 3-cylinder. The difference is when you start the car 3-cylinder engine vibrates and makes a bit uncomfortable sound. This motor produces 75 Bhp power and gives mileage of 18.06 kmpl, which is pretty good. However, the higher selling car became its diesel variant.
The company used one of best diesel engines in the world that are also used in Mahindra Logan and Nissan Sunny and Renault Fluence. The company claims its mileage about 23.08 kmpl. The petrol Micra range has four models sold at price ranging from Rs 4.05 lakh to Rs 5.35 lakh. The diesel engine has only two models sold at a price ranging from Rs 5.58 lakh to 6.04 lakh.
(Visited 3 times, 1 visits today)