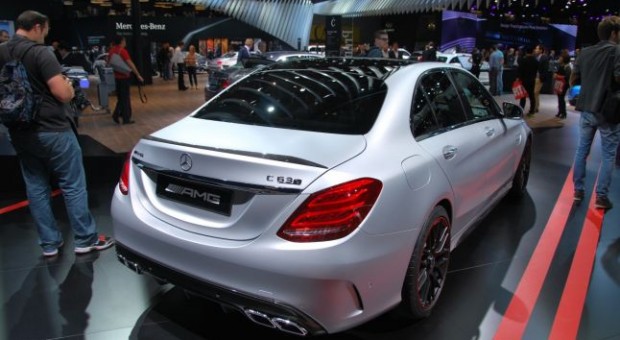 Doff Your NCAP! The 3 Safest Cars On The Road Right Now
It can be very confusing if you are trying to find a car with the best safety features that is also a good ride. But, believe it or not, there are some good cars out there! Generally, as a rule, modern cars are a lot safer than they used to be, which is why it's important to drive safely and defensively.
But a lot of cars are better equipped to handle accidents now, meaning that if you were to be caught up in an accident, it's very likely that the car would bear the brunt of it rather than you. Features like anti lock brakes (ABS), as well as electronic stability programs (ESP), are an essential part of newer models and there are also more common technologies like lane departure warning systems and autonomous emergency braking (AEB) for you to think about when looking for the safest car. So here are three to think about.
Alfa Romeo Giulia Saloon
Not only is it a very stylish drive but the Alfa Romeo Giulia has a very strong side impact protection, and when combining this with the rigid passenger compartment, it makes for a very smooth drive. It's excellent if you have children as in the Euro NCAP tests the Giulia scored 81% in the child occupant category. The car has a very effective lane departure warning system which was very good notably for braking when detecting pedestrians.
Mercedes E-Class Saloon
Known for being a very stylish drive the Mercedes E-Class is also one of the safest cars you can buy when it comes to the adult occupant protection score by Euro NCAP, but it's also got excellent safety technology. There are many different airbags for the head, pelvis, and chest of the driver and passenger, and also fares well if you had a rear impact. The most notable feature of the E-Class is the PRE-SAFE system, where the car is able to detect if an auto accident is imminent.
It does this by detecting how the car is being driven. If the car does detect that's an accident is coming it takes the slack out of the seat belts and closes the electric windows and sunroof to reduce the chances of you getting injured in an auto accident, which is a wonderfully useful tool in the battle against cutting down on road deaths and injuries.
Nissan Micra Hatchback
It's not just saloons that are proving to be a safe bet, this hatchback is one of the safer and cheaper options. When Euro NCAP tested the Micra supermini, they assessed two versions of this, the basic model and another one that was fitted with a safety pack, which is optional for these models. The pack included an autonomous emergency braking system as well as lane keeping assistance, but they had no bearing on the adult occupant rating of 91% and the 79% score for child occupancy making this an affordable and safe family car.
You can find more information on the Euro NCAP site if you are looking for more details on how your chosen car has performed, but as far as the safest cars are on the road right now, these three are hard to beat.