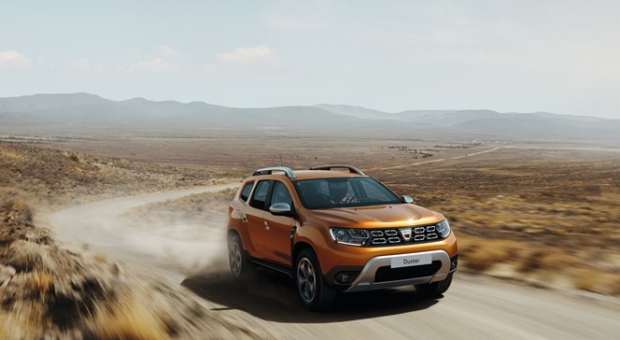 The recent snow warnings in the UK has forced many motorists to extreme caution. Those living in the most affected areas have chosen to work from home, whenever possible. Some could even enjoy a day off as some businesses have decided to remain shut for the safety of their employees. As for the remaining drivers, they've been left with no other alternative than to face the snowy road.
As the cold season has barely started, you can expect many more snow alerts and extreme weather forecast notifications to come. If you can't stay safely at home, you need to ensure that your car is suitable for the road. Now's the best time to give your wheels the full winter treatment!
First question: is it time for a change?
First of all, your tyres might not be suitable for winter roads anymore. Indeed, while your tyres might still be road-legal, it doesn't mean that they would be safe for all driving conditions. Consequently, you should explore what the best brands on the market can offer for the winter. Continental, a German-based manufacturing company, is specialised in rolling-resistance tyres, helping you to maintain your performance on the road without increasing fuel consumption even in winter. r Goodyear and Michelin have cross-climate tyre options that are road-legal all year long but help you through the winter months too.
Add extra protection
The de-icing products and salt road treatment on the road have an abrasive effect on your car. They can increase the risk of rust significantly. Your wheels can be especially affected if you fail to protect sensitive parts. For instance, driving without alloy wheels can be damaging in winter, leading to build up of abrasive substances next to sensitive areas such as the disk brakes, the wheel bearing, etc. You want to make sure that you've got alloy wheels in winter – and make sure nobody steal them from you! Additionally, you can keep your mechanical parts secured by adding Rimblades scuffs, which are shock absorbent. They maintain your wheel alloys in place and protect the wheel from caustic splashes.
Don't forget the basics
Almost 75% of Millennials are unable to change a tyre.  Many of them are unsure whether they have the necessary tools – or if the tools came with the car, they don't know how to use them. Consequently, many young drivers are not only unable to change a flat tyre, but more importantly in winter, they can't fit chains onto their tyres. With more and more accidents occurring after drivers have lost the control of their vehicles on icy and snow-covered patches on the road, it's indispensable to understand the mechanics behind your wheels.
Understand the correlation between tyres, road condition and driving style
Last, but not least, most drivers panic on an icy surface and tend to hit the brakes. As a result, you might experience some skidding. Unfortunately, inexperienced winter drivers can aggravate the situation by panicking. To be on the safe side, taking snow driving lessons can save your life by teaching you the appropriate response to skids and front wheel locks.
Staying safe on the road in winter demands practice, caution, know-how and, more importantly, the adequate equipment. You don't only need to prepare your car for the snow. You need to be prepared as a driver too!