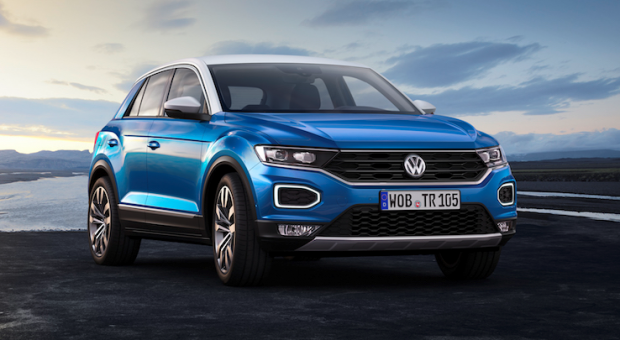 You may have your heart set on getting a certain kind of vehicle to drive. Perhaps you would love to have a brand new Hyundai or Saturn. Maybe you're more into SUVs or trucks. Or you may have your eye on a high class sports car, such as a Porsche. One thing you may not have been counting on is the fact that the type of vehicle you are interested in buying may just have an effect – whether positive or negative – on your ability to quickly secure a loan. This is an important consideration to keep in mind at all times if you aren't intending to pay cash for the vehicle.
Why Does the Car You Want Have an Effect on Your Loan Terms?
There are several reasons why the type of car you wish to buy will have an effect on the terms that you ultimately receive for your loan. It's a good idea to go to a website, such as Autoloans.ca among many others, where you can get a fuller and more detailed explanation of this phenomenon. To put it briefly, certain types of vehicles are riskier and harder to fully insure than others. For example, a 2018 Lamborghini will naturally come with a much higher set of terms than a used 2014 Hyundai. This is something that you need to keep in mind when you are deciding on your next purchase.
Certain Types of Cars are Easier to Get Loans for Than Others
As has been noted above, it's a simple fact that certain types of cars are much easier in general to get loans for than others. There are certain factors that you can point to in order to determine whether your goal of receiving a loan for your vehicle of choice is realistic or not. For example, if the type of vehicle you would like to get is much sportier – or more likely to be involved in a high speed road accident – the chances of you getting a loan on simple and affordable terms may be much less. A much more sedate and reliable vehicle will get you better loan terms.
What are the Factors That the Average Lender will Tend to Look For?
You should also keep in mind that there tend to be certain factors that the average lender will look for. It's an excellent idea to have a good to great credit score. In most cases, a lender won't even consider someone with a score less than 550 as a good credit risk. The reason for this is simple. If you have had trouble paying back loans in the past or have defaulted on them, you won't be considered as a reliable risk in the present. It may prove impossible to get a car loan if your credit is bad. In some cases, it may be possible but the terms of your loan will be much more stringent.
Are There Other Factors Besides Credit That You Should Be Aware Of?
There are several other factors besides credit that you need to be aware of. For example, you may be able to pass the basic credit score check but lose out on the loan due to other circumstances that may well lie beyond your control. One of these factors may be your current record of employment. You may be in between jobs at the moment, which may negatively affect a lender's opinion of your ability to make your loan payments in a timely manner. If you cannot prove to a lender that you have enough income to make the payments, they may pass on you as too risky to loan to.
Where Can You Go to Get the Best Info on Auto Loans?
There are a number of places that you can go to on the web in order to get the best and most up to date info on car loans. You can check the official sites of various auto loan centers in your area for the latest reports and statistics concerning loan rates and other pertinent info. It's also a good idea to check with a few local car dealerships in your area to see what kind of rates they are offering on in-house loans. You can occasionally find a really good deal by thinking outside the box. The main thing is to make sure that you are really getting the deal that is right for you.
Make Sure That the Car You Get is the Car You Need
Perhaps the most important thing to keep in mind is that the car you want should ideally be the car you really need. If you're living on a fixed income or recovering from a long illness that has kept you out of work, it probably isn't realistic to check for loans on Porsches. The loan you apply for should be a realistic match for the vehicle that best fits your needs as well as your level of income and your ability to pay back the loan.