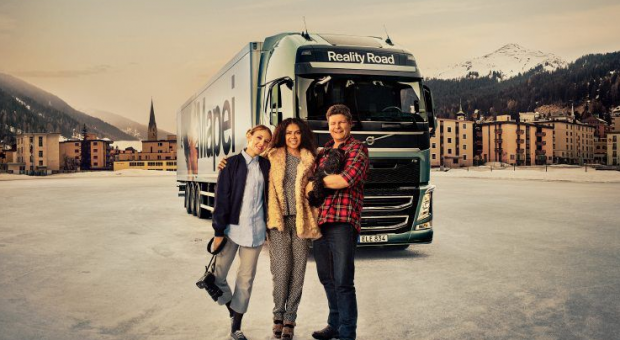 New episodes available of 'Reality Road' – Volvo Trucks global TV-series
After only two weeks, Volvo Trucks TV-series Reality Road has been viewed in no fewer than 50 countries all around the world and more than two million viewers have watched the series. The TV series – where artist Mapei rides in a truck through Europe to record a music video to her new track 'A Million Ways to Live – was launched June 11 as part of the brand's campaign for its service offers.
"With 'Reality Road' we wanted to approach content marketing in a new way by creating content just like any other publisher. We are naturally delighted to note such a massive global spread. It's positive both for our brand and for the demand for our products and services," says Per Nilsson, Director Public Relations at Volvo Trucks.
New episodes available
In the last two episodes of Reality Road Mapei is confronted with one of her great fears when Liza challenges her to try acrobatics on horseback for a scene in the music video, while Jens shares an experience with horses that left deep scars. In the last episode of the series, the trio arrive in Verona, and while Liza and Mapei prepare the evening's festivities, Jens upgrades both his wardrobe and himself Italian style. After an intensive nine-day journey through Europe, it is now time to say goodbye and wrap up all the amazing footage from the tour and turn it into a real music video for Mapei's new track 'Million Ways to Live'.
Previous episodes: Check here now