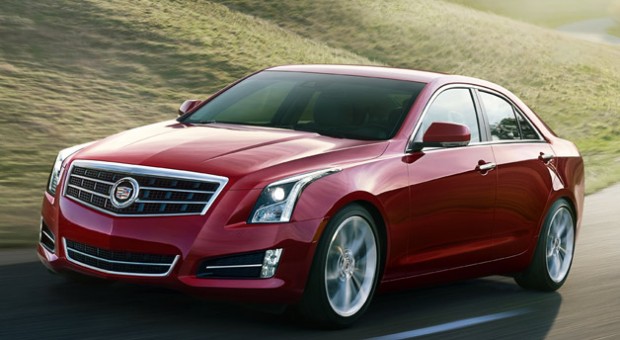 New Models Driving Cadillac Growth: Cadillac sedan sales rise 109 percent over prior year
Cadillac has been a leading luxury auto brand since 1902. Today Cadillac is growing globally, driven by an expanding product portfolio featuring dramatic design and technology.
Total U.S. sales for Cadillac were up 34 percent for April and 37 percent for the first four months of the year
Driven by the popularity of two new cars – the ATS and larger XTS – sales of Cadillac luxury sedans are up 109 percent compared to models the brand was selling a year ago. April was the 11th consecutive month of year-over-year retail sales gains.
"The ATS sport sedan and XTS luxury sedan have significantly broadened our portfolio, and are attracting new buyers to Cadillac," said Chase Hawkins, vice president of Cadillac sales and service. "This growth is driving market share increases for the overall brand and in specific key segments."
The ATS sport sedan continued to bring in new customers from competitors. More than eight in 10 ATS buyers traded in something other than a Cadillac with most non-GM trade-ins coming from BMW, Audi and Lexus.
The XTS luxury sedan gained nearly a full percentage point of market share in April, despite deep incentive offers from luxury competitors. April was also XTS's best month for sales to individual customers since its launch.
Source: General Motors Company (Media Center).
(Visited 2 times, 1 visits today)