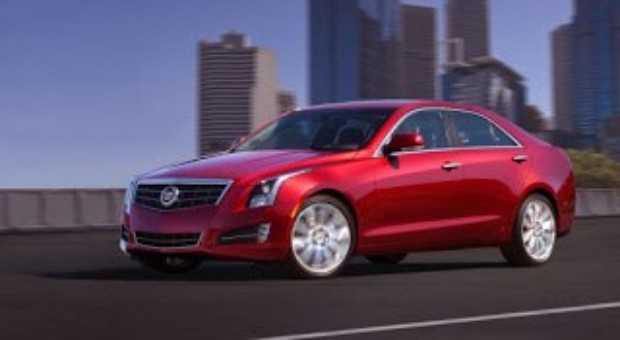 Cadillac ATS a Finalist for North American Car of the Year
Cadillac ATS
The all-new Cadillac ATS luxury sport sedan is a finalist for 2013 North American Car of the Year.
The winner, based on the votes of a panel of 49 journalists, will be announced on Jan. 14, 2013 during the North American International Auto Show in Detroit.
"The all-new ATS is the result of a comprehensive and focused mission to create a new sport sedan that challenges the world's best," said Don Butler, vice president of Cadillac marketing. "It's rewarding to the entire team that created ATS to be recognized for its hard work by auto experts."
A compact sport sedan, smaller than Cadillac's centerpiece CTS product line, the new ATS is the lightest car in its class with a unique architecture designed for nimble driving performance. The new ATS is offered in rear- and all-wheel drive versions, with a choice of powerful and efficient four- and six-cylinder engines.
Cadillac has been a leading luxury auto brand since 1902. In recent years, Cadillac has engineered a historic renaissance led by artful engineering and advanced technology
Source: GM / Cadillac
(Visited 4 times, 1 visits today)