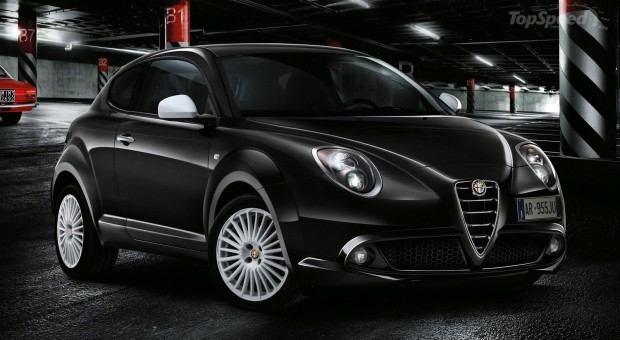 The new Alfa Romeo MiTo Junior
When it comes to supermini cars that'll blow you away, Alfa Romeo has been leading the pack over the past couple of years. With the introduction of the MiTo, the supermini category was redefined. Now, though, they're set to revolutionise the market again with the new MiTo Junior.
The MiTo has been a bit of a cult icon in the supermini market recently, with the industry itself lauding it as a revolutionary new style of car, whilst many owners have happily plodded along in their Polos and Minis without even really noticing the MiTo. For MiTo owners, that's a good thing. There's a sense of having discovered the undiscovered. After all, who wants to see a thousand other models of their car on the road?
The MiTO Junior, then, introduces another level of fun altogether into Alfa's supermini range, with the exterior styling looking extra sporty and playful with new 17-inch white alloy wheels and a chrome-plated exhaust tailpipe. Small details, but they all add to the overall look.
Inside, the black sports seats are accentuated by abstract white contrast stitching. A new shape steering wheel is also included. These are all things that most people wouldn't spot straight away, but then again Alfa has always been the master at introducing small details which all add up to creating a brand new look and feel without you even noticing it.
Drive-wise, the 1.4 Turbo Petrol MutliAir model will get you to 62mph in 8.1 seconds, with 140 horsepower through the wheels. Despite that, it puts out just 124g/km of CO2, making it a cheap, economical drive compared to most cars with the same sort of power. As the name suggests, the Junior is the updated, more playful version of its older brother, the original Alfa MiTo, and that's something that comes through in every area of the car — including its styling and running costs.
Put simply, it's an impressive car which updates the already impressive Alfa Romeo MiTo and could potentially open this type of supermini up to a wider market. Those who want cheap and economical will love it, as will those who want something a little sportier and more impressive than the usual flock of VW Polos and Ford Fiestas. After all, being on a budget and wanting to get the best value out of motoring doesn't mean you should compromise on style, does it?